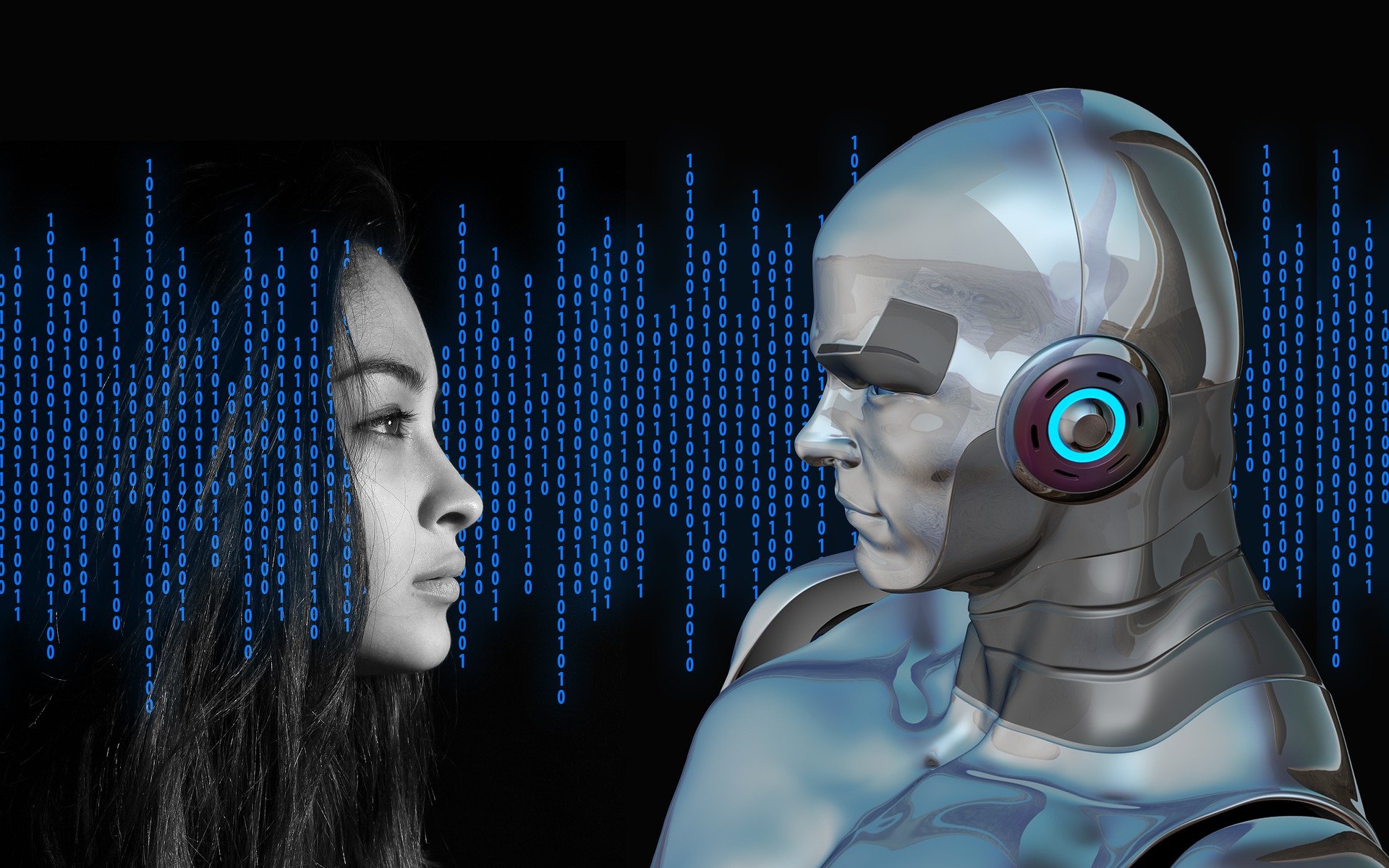 Vocabulary:
I will read the words, meanings, and sample sentences. Then, repeat after me.
patent /PAT-nt/

[verb] – to get the official legal right to make or sell an invention
If you don't patent your invention, other people may make all the profit out of it.

artificial intelligence /ahr-tuh-FISH-uhl in-TEL-i-juhns/

[noun] – the study of how to produce machines that have some of the qualities that the human mind has, such as the ability to understand language, recognize pictures, solve problems, and learn
To understand "natural language," computers must be equipped with artificial intelligence.

avow /uh-VOU/

[verb] – to admit something or say something publicly
He avowed himself to be an opponent of all alliances.

pioneer /pahy-uh-NEER/

[verb] – to be one of the first people to do something
It was universities that pioneered these new industries.

adjudication /uh-joo-di-KEY-shuhn/

[noun] – the act of judging a case, competition, or argument, or of making a formal decision about something
His adjudication was later found to be faulty.
Article reading:
Please read the whole article. Then, I will check your pronunciation and intonation.
The UK's Intellectual Property Office (IPO) will not patent artificial intelligence (AI)-based inventions. The mentioned legal privilege gives an invention's creator ownership. Many experts doubt that AI can come up with new ideas on its own. That is why people can file the said legal claim on AI-assisted innovations, the government avowed, despite "misperceptions." The Court of Appeal ruled against Stephen Thaler, who claimed his Dabus AI system pioneered food containers and flashing lights. Two judges sided with the IPO, which told him to list a real originator. Lady Justice Laing pronounced that only people have rights, not machines. Patents are legal prerogatives that can only be granted to individuals.
The IPO said that it will "need to understand how our IP system should protect AI-devised inventions in the future." The organization also disclosed that it will advance international discourse to keep the UK ahead. In a case brought by Mr. Thaler in 2021, an Australian court decided that AI structures could be patent innovators. South Africa's ruling was equivalent. On appeal, Australia's adjudication was reversed. Many self-thinking computer technologies can learn from internet data. The IPO declared undisputable intentions to change copyright law so anyone with legal access can work on it. This is better than non-commercial researchers promoting AI and "data mining" for the public good. Rights holders can still charge for access to their projects, but not for extracting them. 
Discussion Questions:
I will read each question. Then, please answer them.
Can you share an instance where you encountered artificial intelligence in your life?
AI includes self-driving cars. Have you ridden one? If so, how was it? If no, do you want to ride on it?
Would you encourage people to use AI? Why or why not?
Do you agree that AI-based inventions should be patented?
AI advancements include AI-created technologies. How would you explain its pros and cons to people?
Summarization
Please summarize the whole article using your own words and expressions. You will have one minute to prepare before you answer.
Describe:
Please explain the definition of each word listed below based on your understanding. You can provide example sentences if needed.
Intellectual Property Office
ruling
undisputable
copyright
data mining
Listening: