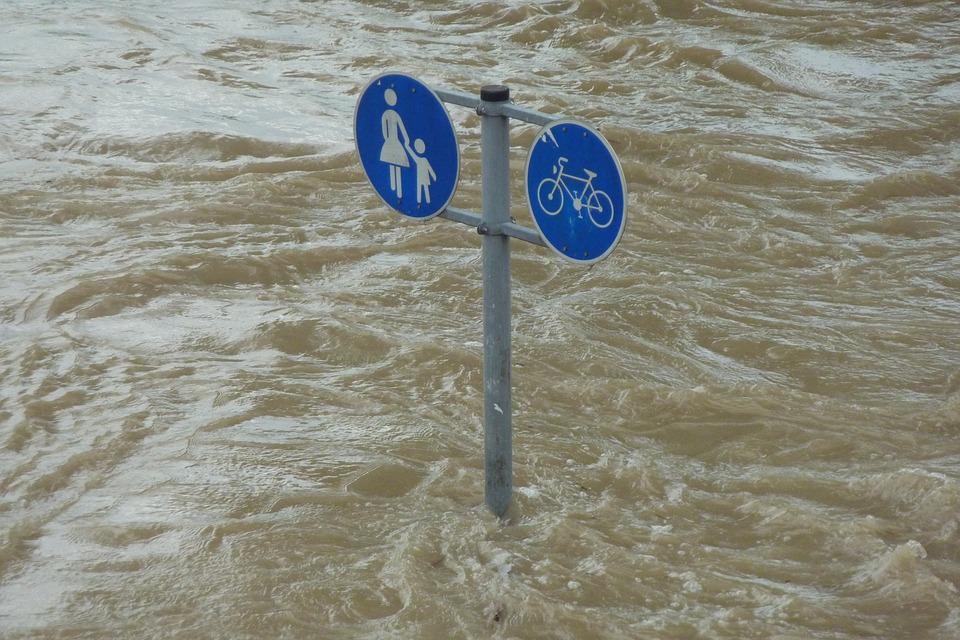 Vocabulary:
I will read the words, meanings, and sample sentences. Then, repeat after me.
exacerbate /ig-ZAS-er-beyt/

[verb] – to make something that is already bad even worse
This attack will exacerbate the already tense relations between the two communities.

erosion /ih-ROH-zhuhn/

[noun] – the fact of soil, stone, etc. being gradually damaged and removed by the waves, rain, or wind
Acid rain has caused severe erosion on the hillside.

riverine /RIV-uh-rahyn/

[adjective] – relating to or found on a river or rivers, or the banks of a river
Alaska's coastal and riverine villages are plagued by erosion.

dam /DAM/

[noun] – a wall built across a river that stops the river's flow and collects the water, especially to make a reservoir (an artificial lake) that provides water for an area
The Aswan High Dam is on the River Nile in Egypt.

la Niña /lah NEE-nyah/

[noun] – the cooling of the water in the central and eastern Pacific Ocean that happens every few years and that affects the weather in many places
These were the warning signs of La Niña.
Article reading:
Please read the whole article. Then, I will check your pronunciation and intonation.
Authorities advised thousands of residents to leave their homes due to a flood in Sydney, Australia last Monday, July 4. There have been eighteen evacuation orders on the western side of the city, with more expected. Stephanie Cook, the New South Wales emergency services minister, says, "This is a life-threatening emergency." In March, severe flooding in Australia affected many people, mostly in NSW. Ms. Cooke told the media that "we face multiple dangers," including flash flooding, riverine flooding, and coastal erosion. The Bureau of Meteorology said that some places could get up to three hundred fifty millimeters of rain, which would put a known river in danger. Sydney's primary dam began overflowing overnight, causing further concern. Ms. Cooke warned people to "be prepared to evacuate at short notice" because the situation was "rapidly evolving."
She said emergency services had carried out eighty-three flood rescues in twenty-four hours. "It shows that people aren't heeding our advice," Ms. Cooke said. "We will continue to issue flood advice." "Please don't travel unless absolutely necessary," Climate change and La Niña may have exacerbated the flooding emergency. La Niña occurs when strong winds blow warm Pacific Ocean surface waters from South America to Indonesia. When it is absent, the temperature of the water rises. The likelihood of rain, cyclones, and daytime temperatures that are lower in Australia increases when it is present.
Discussion Questions:
I will read each question. Then, please answer them.
Can you share an event when you encountered a storm in your area?
Flooding is a natural occurrence. Have you experienced one? If so, how did you deal with it? If no, how will you make sure that you are prepared once it happens?
If you are a weather journalist, how will you explain to people the importance of natural disaster preparedness?
Do you agree that preparing for natural disasters is a necessity for people?
How will you explain to children the importance of natural disaster preparedness?
Summarization
Please summarize the whole article using your own words and expressions. You will have one minute to prepare before you answer.
Describe:
Please explain the definition of each word listed below based on your understanding. You can provide example sentences if needed.
meteorology
evacuation
bureau
coastal
cyclone
Listening: