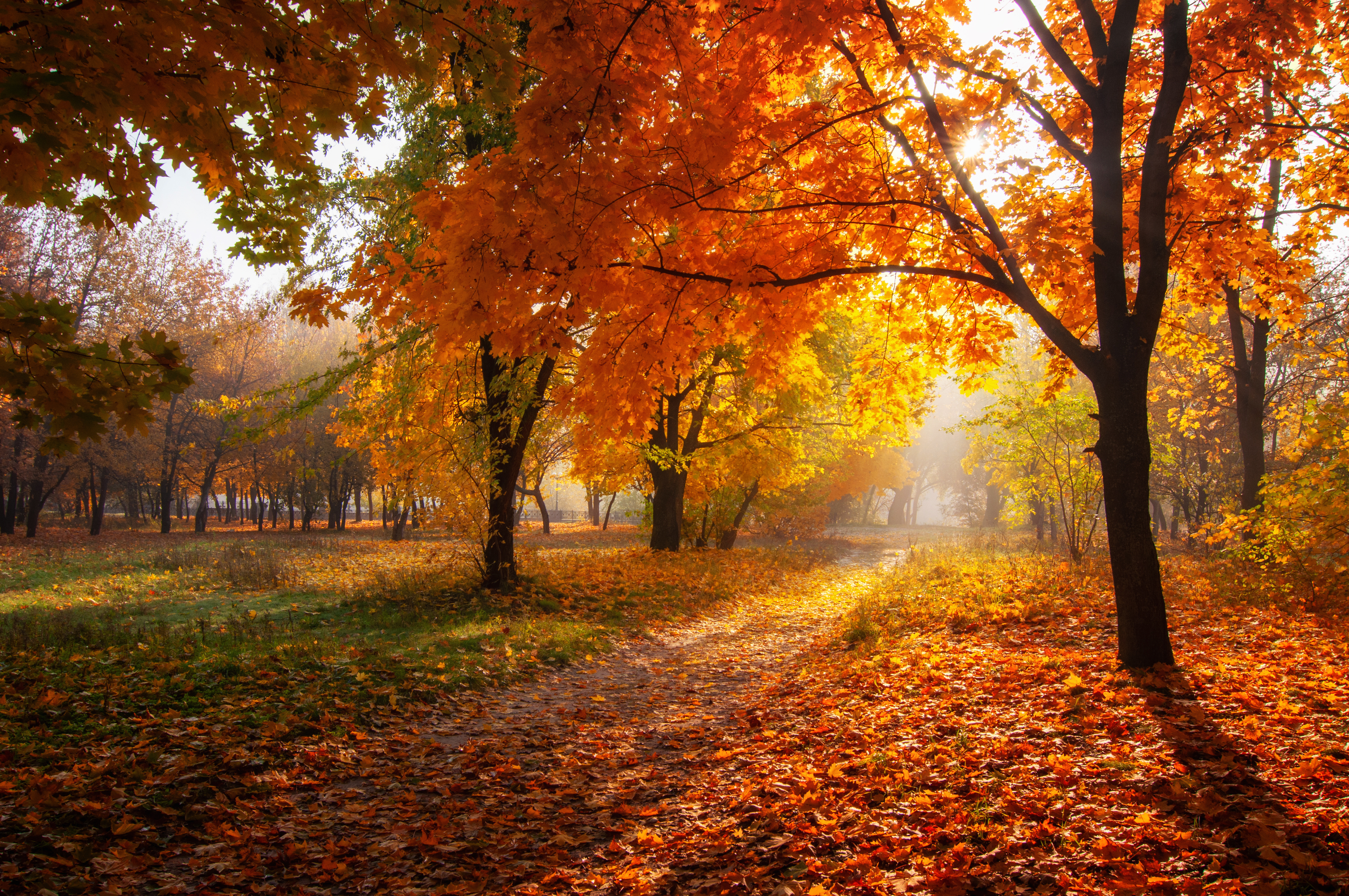 Pre-reading questions
I will read each question. Then, please answer them.
What comes to your mind when you hear the word "autumn"?
What is the best place to see the autumn leaves from where you live?
Vocabulary
I will read the words, meanings, and sample sentences. Then, repeat after me.
gradually /GRAJ-oo-uh-lee/

[adverb] – slowly over a period of time or a distance
She adjusted to the vegetarian diet gradually.

canoe /kuh-NOO/

[verb] – to travel in a canoe (=a small, light, narrow boat, pointed at both ends and moved using a paddle)
We navigated the lake by canoeing.

trail /treyl/

[noun] – a path through a countryside, mountain, or forest area, often made or used for a particular purpose
They spotted a bear in their way when they were traveling along a mountain trail.

vibrant /VAHY-bruhnt/

[adjective] – color or light that is bright and strong
A valley in the national park has vibrant colors of yellow and red in the autumn.

explore /ik-SPLAWR/

[verb] – to travel to a new place to learn about it or become familiar with it
He was part of a group that explores the Antarctic.
Article reading
Please read the whole article. Then, I will check your pronunciation and intonation.
Autumn is the season that
gradually
welcomes the colder winter of the year after the summer's peak. Here are three fantastic places in Japan to see the best autumn foliage:
Jozankei, Hokkaido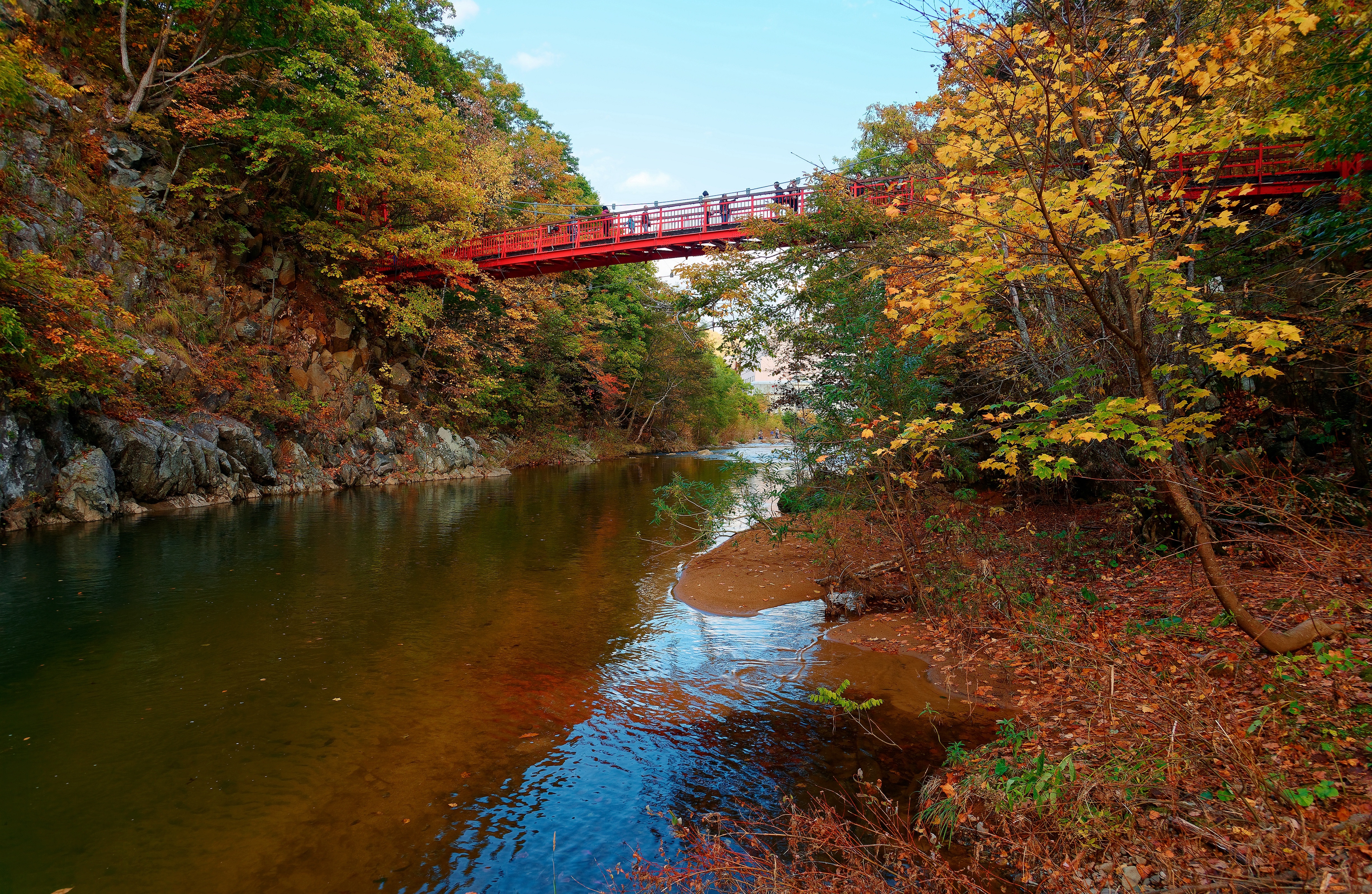 While
canoeing
or riding a horse, you can enjoy the beauty of the crimson and golden foliage in Jozankei. If you take the ropeway to the top of the mountain, you might also be able to see the autumnal foliage.
Minoo Park, Osaka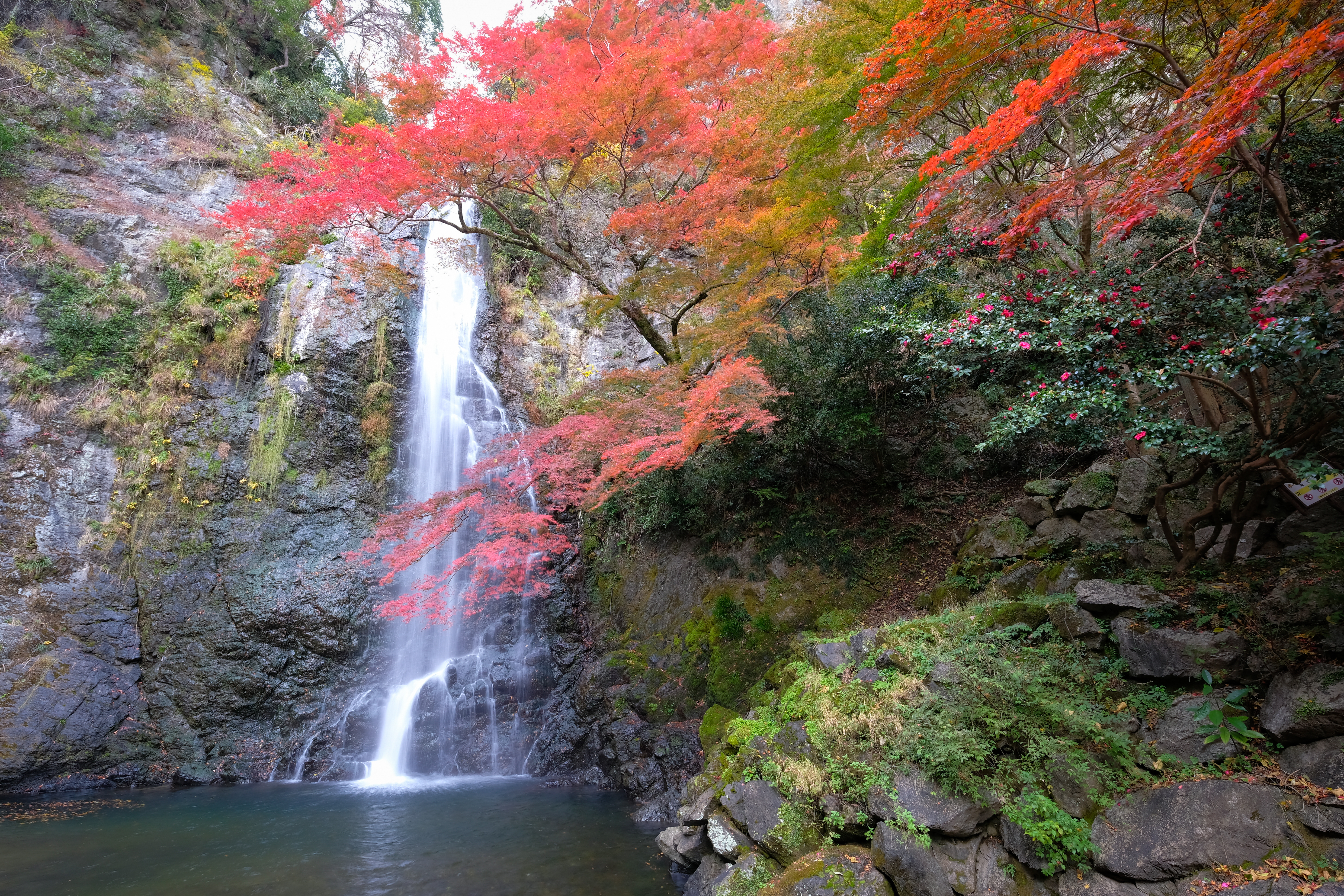 Minoo Park is well-known for its autumn leaf displays. Another popular sight is Minoo Falls, which is surrounded by nature and has a hiking
trail
leading to it.
Momijidani Park, Hiroshima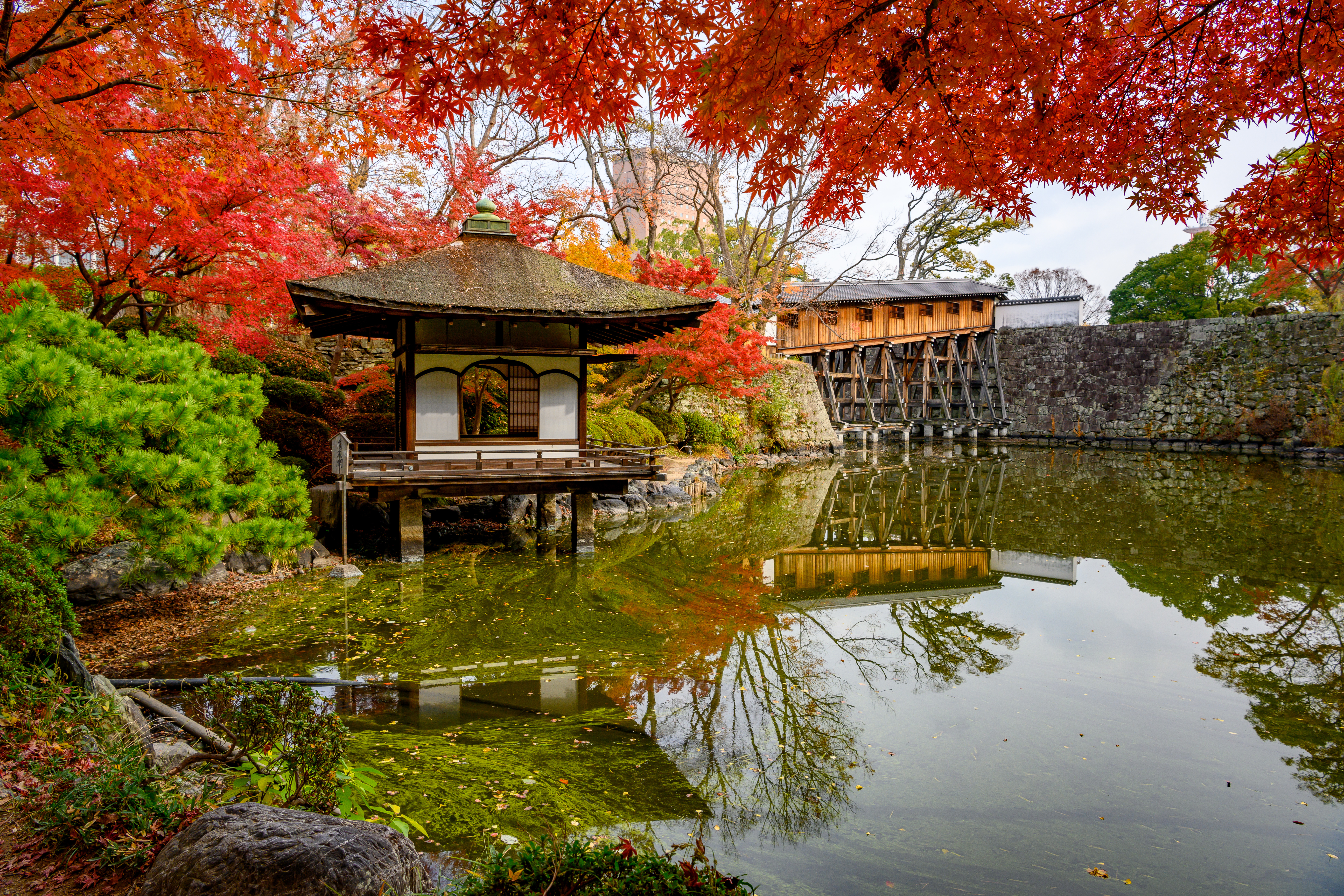 It takes around 10 minutes to walk from Itsukushima Shrine to Momijidani Park, which is a great place to view the fall leaves. About 700 maple trees line the park, and they display
vibrant
hues every year from mid- to late November.
The viewing of the changing leaves is a tradition in Japan that dates back many years. Autumn officially starts in September, so we hope you
explore
and enjoy the magnificent autumnal scenery in Japan!
Comprehension questions
I will read each question. Then, please answer them based on the article.
What are the three places mentioned that are perfect for seeing the autumn foliage?
How can we enjoy the foliage in Jozankei?
Where is Minoo Fall located?
How many minutes does it take to travel from Itsukushima Shrine to Momijidani Park?
When does autumn officially start in Japan?
Discussion questions
I will read each question. Then, please answer them.
What activities do you do in the fall season?
How do autumn leaves make you feel?
Among the three spots listed in the article, which place stands out the most to you and why?
Is autumn an ideal season to visit Japan?
What other fall foliage spots would you recommend to a tourist?
Listening