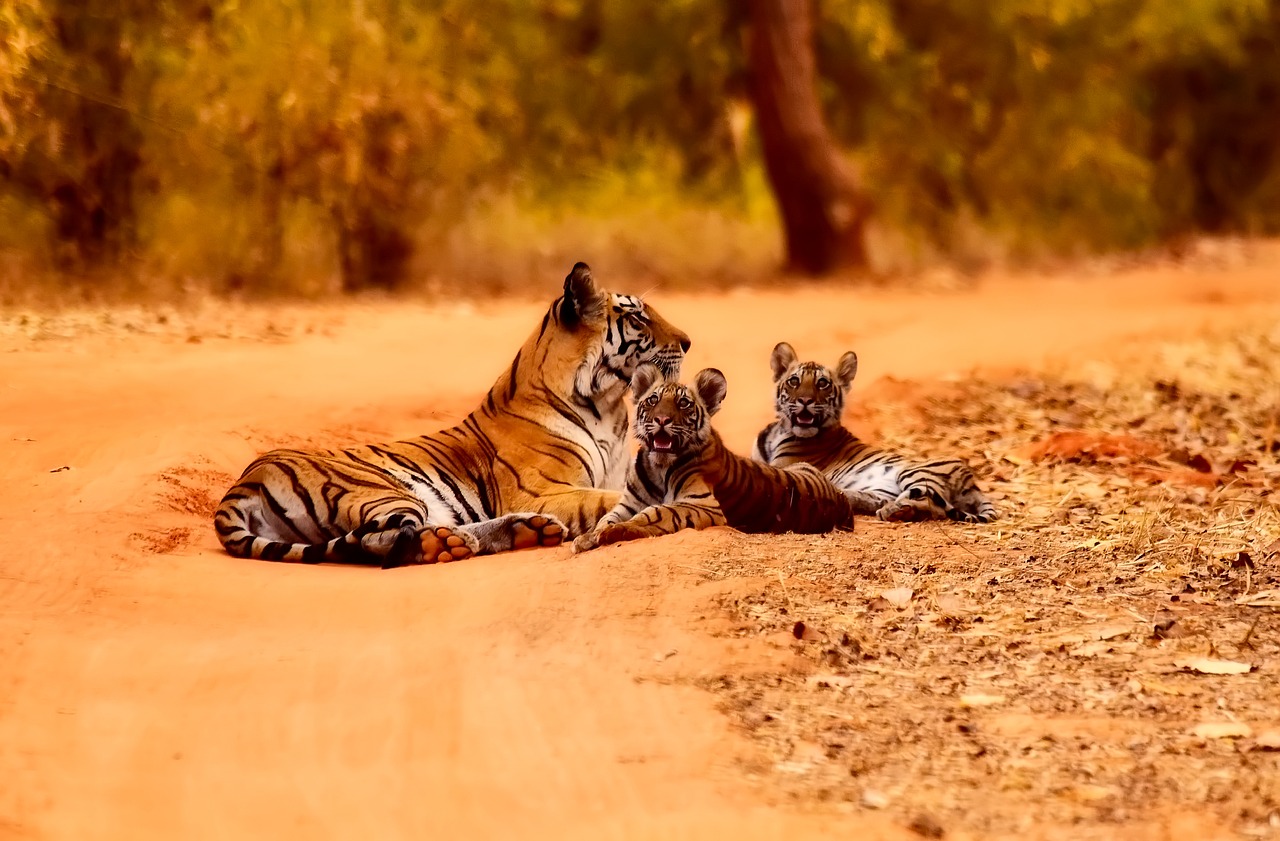 Vocabulary:
I will read the words, meanings, and sample sentences. Then, repeat after me.
veterinarian /vet-er-uh-NAIR-ee-uhn/

[noun] – a person trained in the medical treatment of animals
The chief veterinarian treats all kinds and sizes of animals.

prey /prey/

[noun] – an animal that is hunted and killed for food by another animal
The eagle had a strong grip on its prey.

utilize /YOOT-l-ahyz/

[verb] – to use something in an effective way
We must utilize all available resources.

artificial intelligence /ahr-tuh-FISH-uhl in-TEL-i-juhns/

[noun] – the study of how to produce machines that have some of the qualities that the human mind has, such as the ability to understand language, recognize pictures, solve problems, and learn
Computer scientists study artificial intelligence.

aid /eyd/

[verb] – to help or support
He says that drinking brandy aids digestion.
Article reading:
Please read the whole article. Then, I will check your pronunciation and intonation.
The National Tiger Conservation Authority (NTCA) of India is creating a new system that will show rangers the best paths to take while patrolling the vast areas they are responsible for. Veterinarian Akhilesh Mishra has been providing animal care at Pench National Park in the Indian state of Madhya Pradesh for 22 years. He continued by saying it was an extraordinary experience when he was able to heal a wounded tiger and allowed it to return to the forest. Most of the tigers he treats have suffered wounds while out hunting or defending their cubs. He has, however, also cared for tigers that had been poisoned by poachers.
The task of protecting India's tigers is enormous because most of the country's nearly 3,000 tigers live in one of the country's 51 tiger reserves, which extend nearly 74,000 square kilometers. It is difficult to even estimate the total tiger population. The NTCA set up camera traps in 26,838 locations to conduct its most recent survey, which resulted in the collection of 34,858,623 images of wildlife. In addition, researchers walked tens of thousands of kilometers in search of evidence of tigers and their prey. The NTCA utilized artificial intelligence (AI), which had been trained to recognize various animals, to sort through all of that data. However, human rangers will still be required, according to Mohmad Sajid Sultan, assistant inspector general at the NTCA. Artificial intelligence will aid rangers in detecting wildlife crimes. However, according to Sunil Limaye, chief forest conservator for Maharashtra's Tadaoba National Park, "it is still not possible for AI to replace human intelligence."
Discussion Questions:
I will read each question. Then, please answer them.
Have you ever seen a tiger in real life? If so, could you describe your reaction when you first saw it? If not, would you like to see one? Why?
In your experience, what's the biggest contribution of AI to the world?
If you were to use AI to help India's tiger, how would you utilize it?
Do you agree that protecting India's tigers is not an easy task?
Do you think the AI cameras are enough to protect India's tigers? Why or why not?
Summarization
Please summarize the whole article using your own words and expressions. You will have one minute to prepare before you answer.
Describe:
Please explain the definition of each word listed below based on your understanding. You can provide example sentences if needed.
system
vast
suffer
enormous
ranger
Listening: