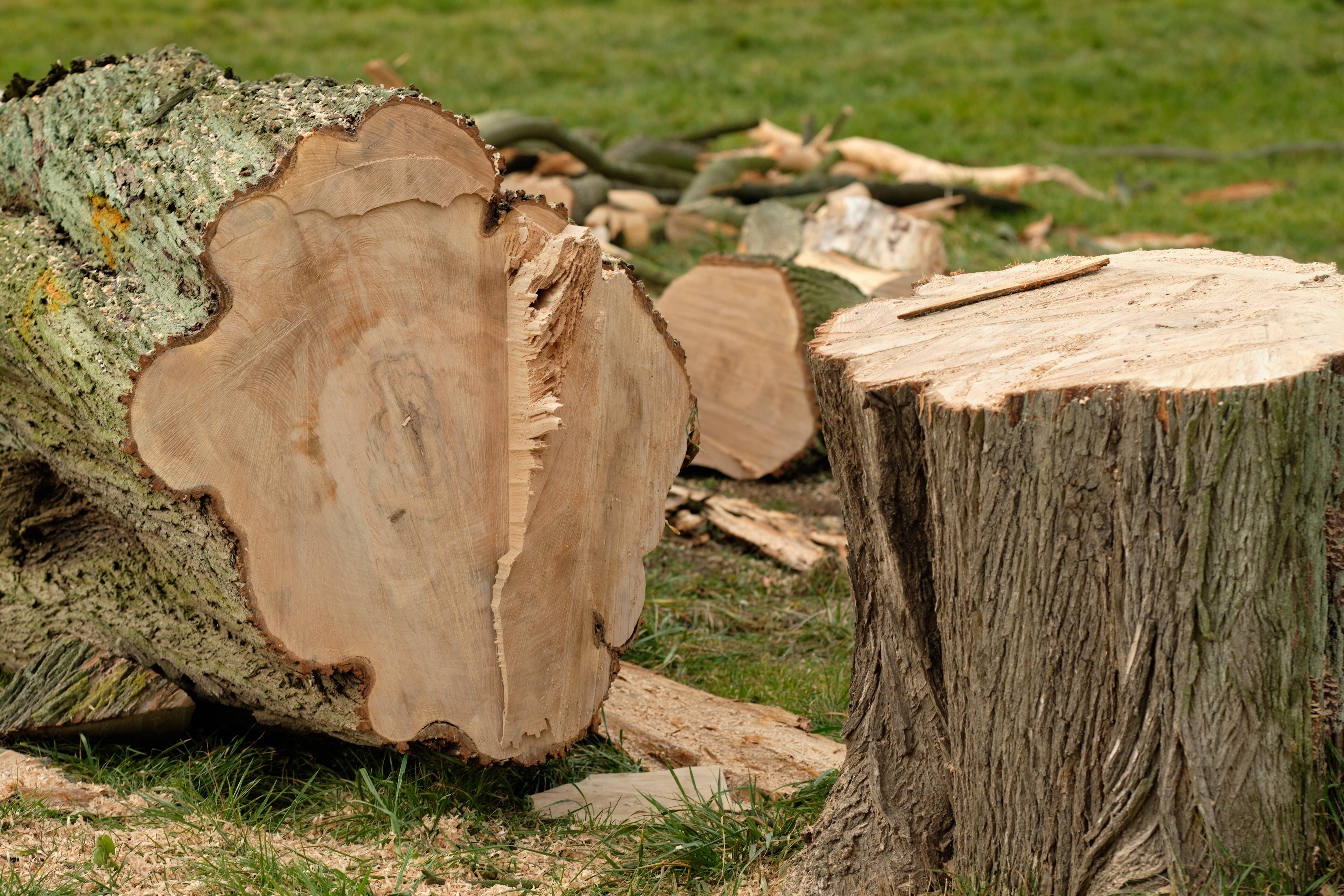 Vocabulary
I will read the words, meanings, and sample sentences. Then, repeat after me.
hectare /HEK-tair/

[noun] – a unit of measurement of an area of land (10,000 m2)
Each hectare of farmland in this area used to bring in roughly 420 dollars annually.

forestry /FAWR-uh-stree/

[noun] – the science of planting and taking care of large areas of trees
Forestry and tourism are two industries that are attracting investment.

appeal /uh-PEEL/

[verb] – to request a higher court of law to consider again a decision made by a lower court, especially in order to reduce or prevent a punishment
They are appealing to the judge to change the punishment to a fine.

waterlogged /WAW-ter-lawgd/

[adjective] – (of land) full of water and almost covered by a layer of it
Regularly water the plants, but avoid letting the soil become waterlogged.

allude to (someone/something) /uh-LOOD too/

[phrasal verb] – to mention someone or something without talking about him, her, or it directly
He's upset at his recent exam scores. When you meet him, don't allude to it.
Article reading
Please read the whole article. Then, I will check your pronunciation and intonation.
More than 2,000 trees have been cut down on an eight-hectare area at Fairwood on the Gower peninsula in Swansea, according to Natural Resources Wales (NRW). One forestry expert said in court that the damage done to the destroyed woodland was "the most significant" he had ever seen. The conviction of 72-year-old landowner Jeff Lane for illegally cutting down protected trees from a woodland is being appealed. Andrew Wright of NRW reported to the court that he visited the site and found "blatant" and "shocking" damage. Damian Ward of Natural Resources Wales (NRW) said that it was evident that Mr. Lane had gone beyond the original license. He added that woodland officers found parts that had been removed from trees and areas with stumps upon inspection of the property in June 2019. The next year, Mr. Ward noted that several had sustained damage that hindered their restoration.
In order to enhance the area, Mr. Lane of Old Forge, Fairwood, claimed he "cut down rotten and decayed trees." The majority of the trees were, according to Mr. Lane, completely waterlogged and decaying when he purchased the property in 2017. Furthermore, he said that nothing would grow there; therefore, he had planned to drain the area. Mr. David Leathley, a defense attorney, argued Mr. Lane had been provided false information. He alluded to NRW's claim that when they visited the site, they told him he was doing an excellent job. Additionally, arboricultural advisor Mark Chester questioned the number of trees cut down, stating that he believes it was only 362, and that he had not seen any proof that it had been as high as 2,000.
Discussion Questions
I will read each question. Then, please answer them.
What is the most forested area in your country? Where is it located?
Is tree cutting a common occurrence in your country? Please tell me more about it.
If you were a landowner, would you also cut down decaying trees? Why or why not?
Do you think it is acceptable for landowners to cut down decayed trees?
What should be the correct process when purchasing land?
Summarization
Please summarize the whole article using your own words and expressions. You will have one minute to prepare before you answer.
Describe
Please explain the definition of each word listed below based on your understanding. You can provide example sentences if needed.
peninsula
conviction
blatant
enhance
excellent
Listening