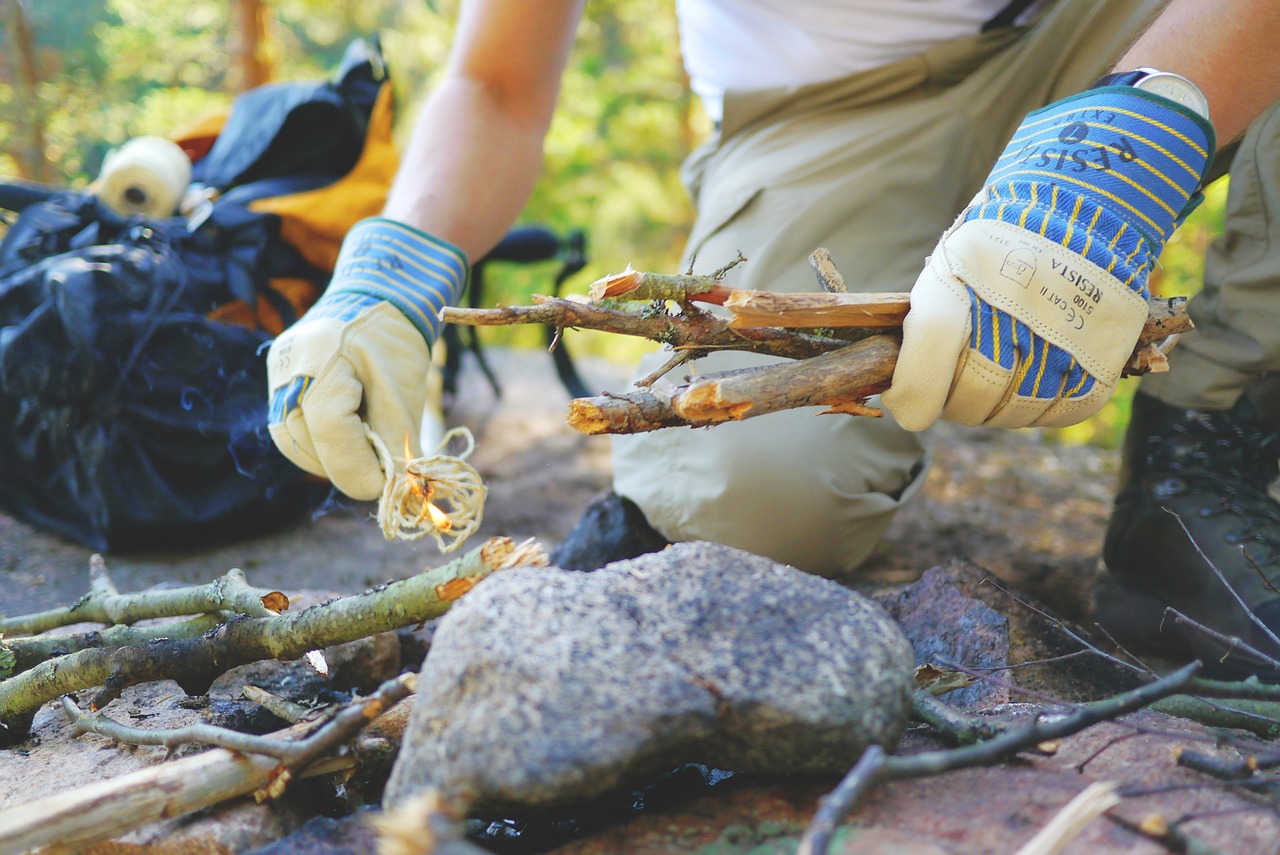 Vocabulary:
I will read the words, meanings, and sample sentences. Then, repeat after me.
surge /surj/

[noun] – a sudden and great increase
There has been a surge in the number of people interested in learning new languages during the pandemic, as many are taking advantage of their free time at home.

thrive /thrahyv/

[verb] – to grow, develop, or be successful
Despite the challenging economic situation, some small businesses are managing to thrive by offering unique products and exceptional customer service.

wilderness /WIL-der-nis/

[noun] – an area of land that has not been used to grow crops or had towns and roads built on it, especially because it is difficult to live in as a result of its extremely cold or hot weather or bad earth
During their camping trip, the group went hiking in the wilderness to explore the natural beauty of the area.

yearn for /yurn fawr/

[phrasal verb] – to desire eagerly
Despite being surrounded by friends, Sarah couldn't help but yearn for her family's company during the holiday season.

venture /VEN-cher/

[verb] – to risk going somewhere or doing something that might be dangerous or unpleasant, or to risk saying something that might be criticized
Sarah and John decided to venture into the woods to explore the hiking trail, hoping to discover some new scenery along the way.
Article reading:
Please read the whole article. Then, I will check your pronunciation and intonation.
In recent years, there has been a surge in the popularity of bushcraft, an outdoor activity that teaches participants how to thrive in the wilderness with minimal equipment. With the rise of technology and urban living, it seems that people are yearning for a connection with nature and a sense of self-sufficiency.
Bushcraft is a way to learn basic survival skills, such as shelter building, fire starting and foraging for food. It's a way to disconnect from the fast-paced modern world and connect with the natural environment. Many people find it to be a therapeutic and meditative experience, providing a much-needed break from the constant stimulation of screens and devices. The benefits of bushcraft extend far beyond practical survival skills. For many people, it's a way to connect with their ancestral roots and honor the traditions of their forebears. By learning the techniques used by indigenous peoples for centuries, bushcrafters gain a newfound respect for their cultural heritage. In addition to its practical applications, bushcraft also offers a sense of community. Enthusiasts often gather to share their knowledge and experiences, creating a supportive network of like-minded individuals. It's an opportunity to learn from others and pass on valuable skills to future generations.
In conclusion, bushcraft is a trend that is here to stay. As more people seek a deeper connection with nature and a sense of self-sufficiency, bushcraft provides a way to achieve these goals. Whether it's learning basic survival skills or forming a supportive community, bushcraft offers a range of benefits for anyone willing to venture into the wilderness. So, why not try it out for yourself and see what all the hype is about?
Discussion Questions:
I will read each question. Then, please answer them.
Based on your knowledge, what kind of community is formed by bushcraft enthusiasts?
Based on your understanding, what are the benefits of bushcraft beyond practical survival skills?
Do you agree that bushcraft is an effective way to learn basic survival skills for living in the wilderness with minimal equipment?
From your perspective, why do you think bushcraft has gained popularity in recent years?
Do you think that the rise of technology and urban living has contributed to the interest in bushcraft? Why or why not?
Summarization
Please summarize the whole article using your own words and expressions. You will have one minute to prepare before you answer.
Describe:
Please explain the definition of each word listed below based on your understanding. You can provide example sentences if needed.
popularity
equipment
tradition
century
trend
Listening: