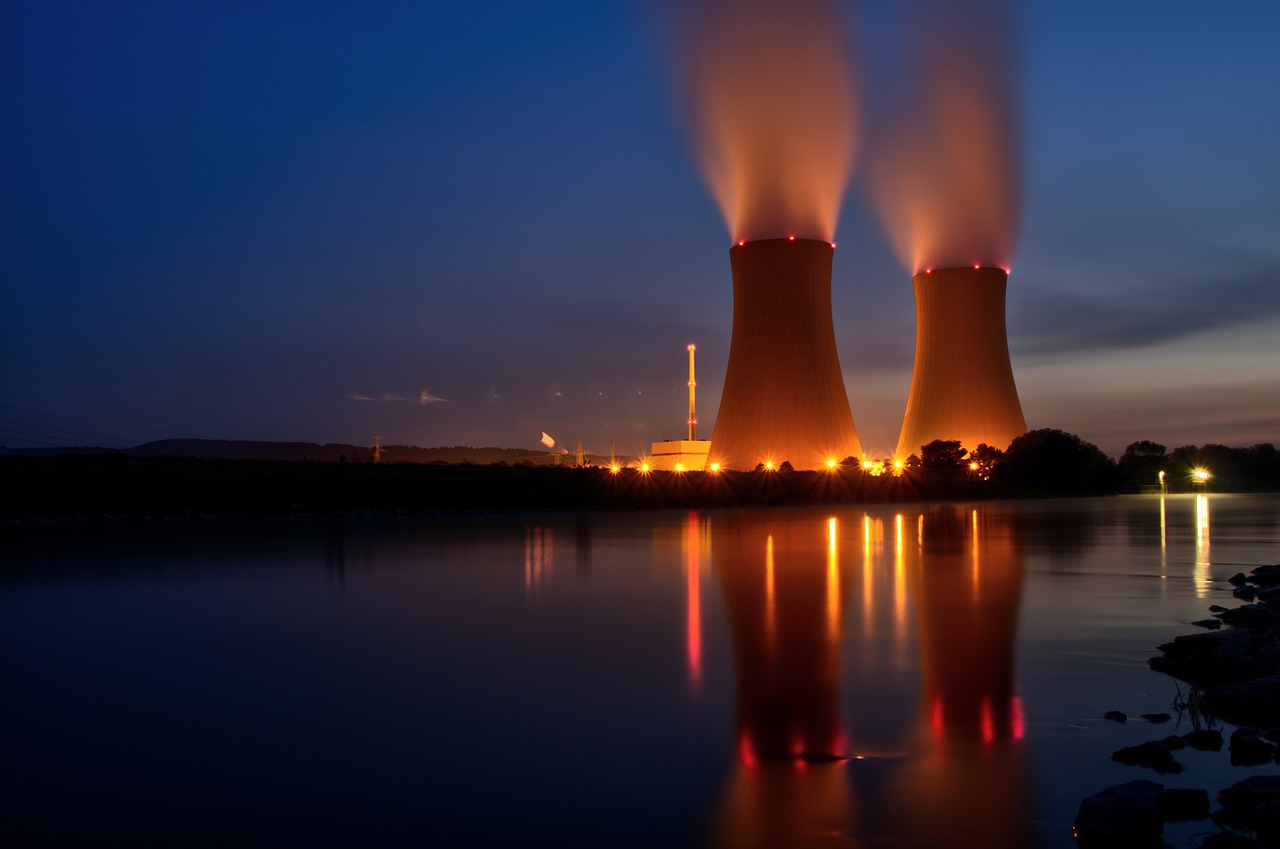 Pre-reading questions:
I will read each question. Then, please answer them.
講師がそれぞれの質問を読むので答えましょう。
Do you know what a nuclear power plant is?
Do you know the role of nuclear power in global energy production and its projected future?
Vocabulary:
I will read the words, meanings, and sample sentences. Then, repeat after me.
単語、意味、例文を読みます。講師に続いて音読しましょう。
despite /dih-SPAHYT/

[preposition] – without taking any notice of or being influenced by; not prevented by
Despite feeling tired, she studied hard for her upcoming exam.

recently /REE-suhnt-lee/

[adverb] – not long ago, or at a time that started not long ago
Recently, I started learning how to play the guitar.

valuable /VAL-yoo-uh-buhl,/

[adjective] – important, useful, or beneficial
My grandmother gave me a valuable piece of jewelry for my birthday.

energy /EN-er-jee/

[noun] – the power from something such as electricity or oil that can do work, such as providing light and heat
Solar panels convert sunlight into energy that can be used to power homes and buildings.

shape /sheyp/

[verb] – to decide or influence the form of something, especially a belief or idea, or someone's character
My parents' teachings and values have helped shape the person I am today.
Article reading:
Please read the whole article. Then, I will check your pronunciation and intonation.
記事を音読しましょう。講師はあなたの発音とイントネーションを確認します。
President Bongbong Marcos Jr. is considering activating the Bataan nuclear power plant, which has never generated electricity despite being built in the 1970s, making it one of the world's most expensive and least-used nuclear plants.
Congressman Mark Cojuangco, a vocal advocate of the plant's reopening, recently gave reporters a tour of the facility. The structure's containment walls, made of 1.5 meters of thick concrete and lined with 30 mm of welded steel, are some of the most robust in the world. Yet, despite the plant's quality infrastructure, there are still concerns about its safety. The plant has remained dormant for 38 years, and there are uncertainties about whether it can be safely started up.
The decision to use the Bataan nuclear power plant is a contentious one, with the potential benefits weighed against the risks. While some believe it can provide a valuable source of clean energy, others are skeptical. As the world looks for sustainable energy sources, the government's decision on the plant's future will undoubtedly shape the country's energy landscape for decades to come.
True or False:
Read the sentences and identify if they are true or false based on the article.
文章を読んで、記事に基づいて正誤を答えましょう。
The Bataan nuclear power plant has never produced electricity.
The plant's containment walls are made of 1.5 meters of thin concrete.
The plant has been inactive for 38 years.
There are no concerns about the safety of the Bataan nuclear power plant.
Some people think the plant can provide a valuable source of clean energy.
Fill in the blanks:
Choose the correct word from the table then fill in the blanks.
適切な言葉を選んで空欄を埋めましょう。
| | | | | |
| --- | --- | --- | --- | --- |
| despite | recently | valuable | energy | shape |
The experiences I had as a child have ______ my perspective on the world.
We went to the beach ______ the cloudy weather.
It's important to protect your ______ possessions from theft or damage.
My brother bought a new car ______, and he loves driving it around town.
Our city is working to reduce its reliance on fossil fuels by investing in renewable ______ sources like wind and hydropower.
Listening: