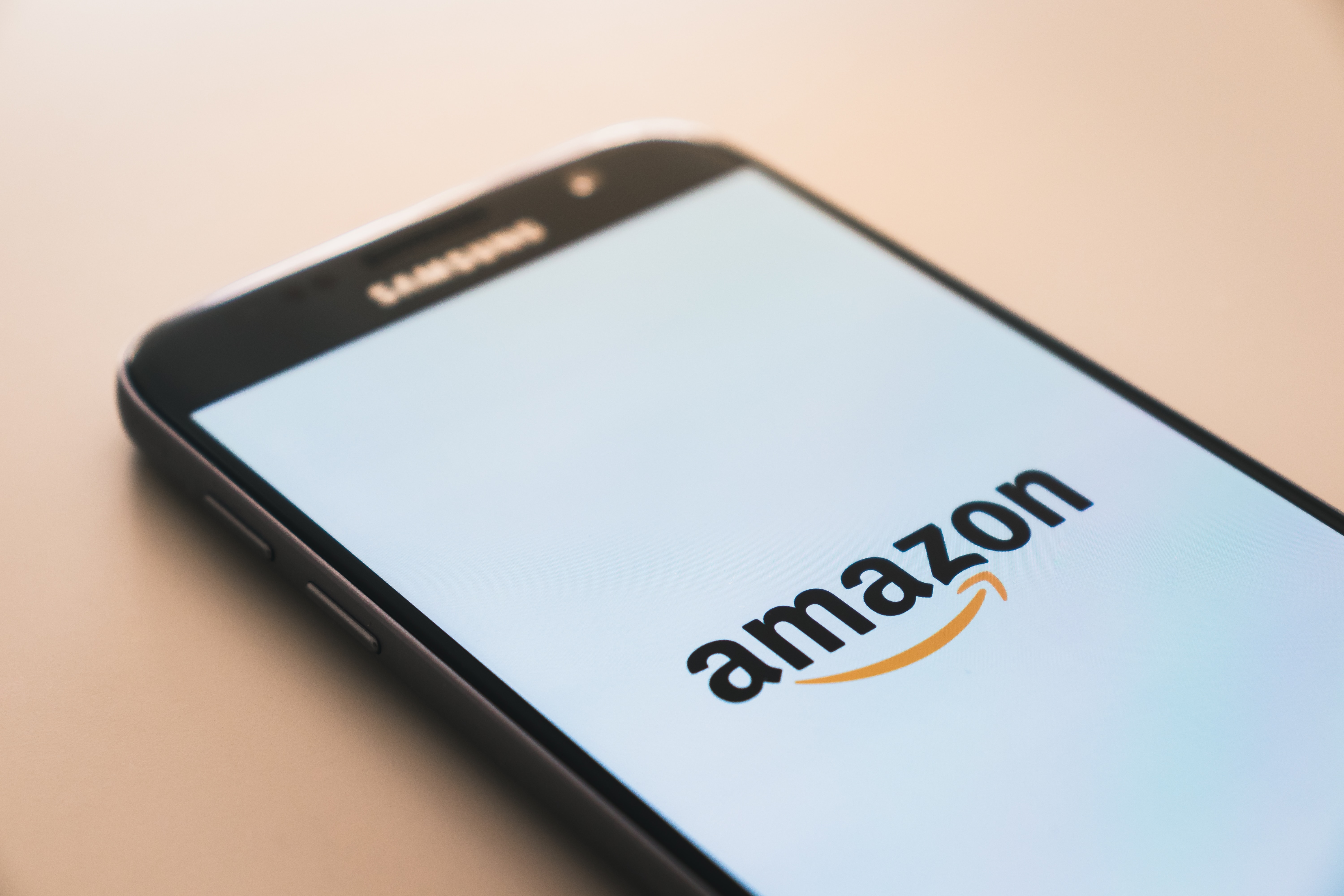 Pre-reading questions:
I will read each question. Then, please answer them.
講師がそれぞれの質問を読むので答えましょう。
Are you familiar with Amazon? How about ChatGPT?
Do you think AI chatbots are useful?
Vocabulary:
I will read the words, meanings, and sample sentences. Then, repeat after me.
単語、意味、例文を読みます。講師に続いて音読しましょう。
keep up /KEEP-uhp/

[phrasal verb] – to continue something without allowing it to stop or change
The company needs to keep up with the latest technology to remain competitive.

power /POU-er/

[verb] – to provide something with the energy it needs to operate
The solar panels power our home with clean energy.

amount /uh-MOUNT/

[noun] – a collection or mass, especially of something that cannot be counted
I was shocked by the amount of traffic on the highway this morning.

suggestion /suhg-JES-chuhn/

[noun] – an idea, possible plan, or action that is mentioned for other people to consider
The doctor's suggestion was to start exercising and eating healthier.

option /OP-shuhn/

[noun] – one thing that can be chosen from a set of possibilities, or the freedom to make a choice
I have the option to choose between a salad or a sandwich for lunch today.
Article reading:
Please read the whole article. Then, I will check your pronunciation and intonation.
記事を音読しましょう。講師はあなたの発音とイントネーションを確認します。
Amazon's CEO, Andy Jassy, reassured investors that the company is keeping up with the latest advances in artificial intelligence (AI). In a letter to shareholders, Jassy stated that Amazon is investing heavily in large language models (LLMs) and generative AI technology, which powers AI chatbots such as ChatGPT. LLMs are trained on vast amounts of data to generate responses to user prompts, and Amazon aims to make machine learning chips more affordable for small and large companies to use.
Amazon recently launched Bedrock, a new service that offers foundation models from AI21 Labs, Anthropic, Stability AI, and Amazon accessible to clients through an API. Jassy believes that Bedrock "will change the game for people." In addition, Jassy discussed AWS's CodeWhisperer, which generates code suggestions in real-time, and expressed his optimism for Amazon's future despite recent challenges. Amazon has cut 27,000 jobs and reevaluated certain free shipping options, but Jassy remains optimistic about what lies ahead.
True or False:
Read the sentences and identify if they are true or false based on the article.
文章を読んで、記事に基づいて正誤を答えましょう。
Andy Jassy is the current CEO of Amazon.
Jassy stated in a letter to shareholders that Amazon is not investing in AI technology.
Large language models are trained on small amounts of data.
Amazon recently cut jobs and eliminated some free shipping options. 
Jassy believes that Amazon needs to stay competitive in the evolving landscape of AI.
Fill in the blanks:
Choose the correct word from the table then fill in the blanks.
適切な言葉を選んで空欄を埋めましょう。
| | | | | |
| --- | --- | --- | --- | --- |
| keep up | power | amount | suggestion | option |
I was surprised by the _______ of work required to finish the project on time.
I'm not sure what to wear for the party tonight; my only _______ is my black dress.
I appreciate your _______ on how to improve my presentation skills.
It's important to _______ with current events in order to stay informed.
The small generator was able to _______ the entire campsite for the night.
Listening: