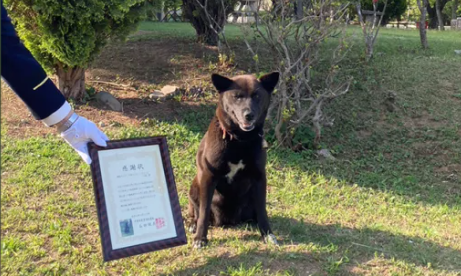 ©Chiba Riding Park
Vocabulary:
I will read the words, meanings, and sample sentences. Then, repeat after me.
courageous /kuh-REY-juhs/

[adjective] – having or showing courage
The firefighter's courageous act of running into the burning building saved several lives.

official /uh-FISH-uhl/

[adjective] – If a piece of information is official, it has been announced publicly with authority
The official government document outlined the guidelines for obtaining a driver's license.

prompt /prompt/

[verb] – to make someone decide to say or do something
The reminder on her phone prompted Jane to take her medication at the designated time.

intervention /in-ter-VEN-shuhn/

[noun] – the action of becoming intentionally involved in a difficult situation, in order to improve it or prevent it from getting worse
The teacher noticed a struggling student and initiated an intervention to provide additional support and resources.

flawless /FLAW-lis/

[adjective] – perfect or without mistakes
The jeweler carefully examined the diamond under a magnifying glass and declared it to be flawless in clarity and color.
Article reading:
Please read the whole article. Then, I will check your pronunciation and intonation.
A remarkable dog in Japan has earned hero status for her life-saving actions after she alerted others to a man having a heart attack by incessantly barking. Local fire officials in Wakaba-ku, Chiba City, held a special ceremony to honor the courageous pooch Koume, a 5-year-old mongrel, and presented her with an official letter of appreciation. On February 25, at a horse riding club where Koume resides, a man in his fifties suddenly collapsed. Despite her typically calm demeanor, Koume sprang into action and raised the alarm with her urgent barks, prompting immediate assistance from nearby individuals. Yuna Maruo, a 23-year-old riding instructor who participated in the rescue, explained that Koume is typically a quiet dog and rarely barks. However, Maruo noted that in situations of emergency, Koume instinctively starts barking.
The Wakaba Fire Department emphasized the importance of vigilance and responsiveness to even the slightest changes, as they enable prompt life-saving interventions for heart attack victims. They commended Koume's call for help and the swift actions taken by the club's staff, deeming them flawless responses. Thanks to Koume's timely alert, the staff promptly contacted an ambulance, and paramedics were able to utilize an automated external defibrillator on the collapsed rider, saving his life. Remarkably, the man has since returned to horseback riding at the club, grateful for Koume's heroic act. The horse riding club has a tradition of employing female canines as mascots, warmly welcoming club members for generations. According to Maruo, Koume had previously displayed her attentiveness by drawing attention to a horse attempting to escape and by assisting an elderly horse struggling to stand.
Discussion Questions:
I will read each question. Then, please answer them.
How does hearing about Koume's life-saving actions make you feel? Have you ever witnessed or heard about similar heroic animal rescues?
If you were in a similar emergency situation, do you think you would be as alert and responsive as Koume? How would you react?
Have you ever personally been involved in or witnessed a situation where an animal played a crucial role in someone's rescue or well-being?
What qualities do you think are necessary for an animal to become a hero in a life-saving situation? How do you think Koume possessed those qualities?
What lessons can we learn from Koume's actions and the responses of the horse riding club and local officials? How can we apply these lessons to our own lives and communities to improve emergency preparedness and response?
Summarization
Please summarize the whole article using your own words and expressions. You will have one minute to prepare before you answer.
Describe:
Please explain the definition of each word listed below based on your understanding. You can provide example sentences if needed.
mongrel
appreciation
vigilance
heroic
mascot
Listening: