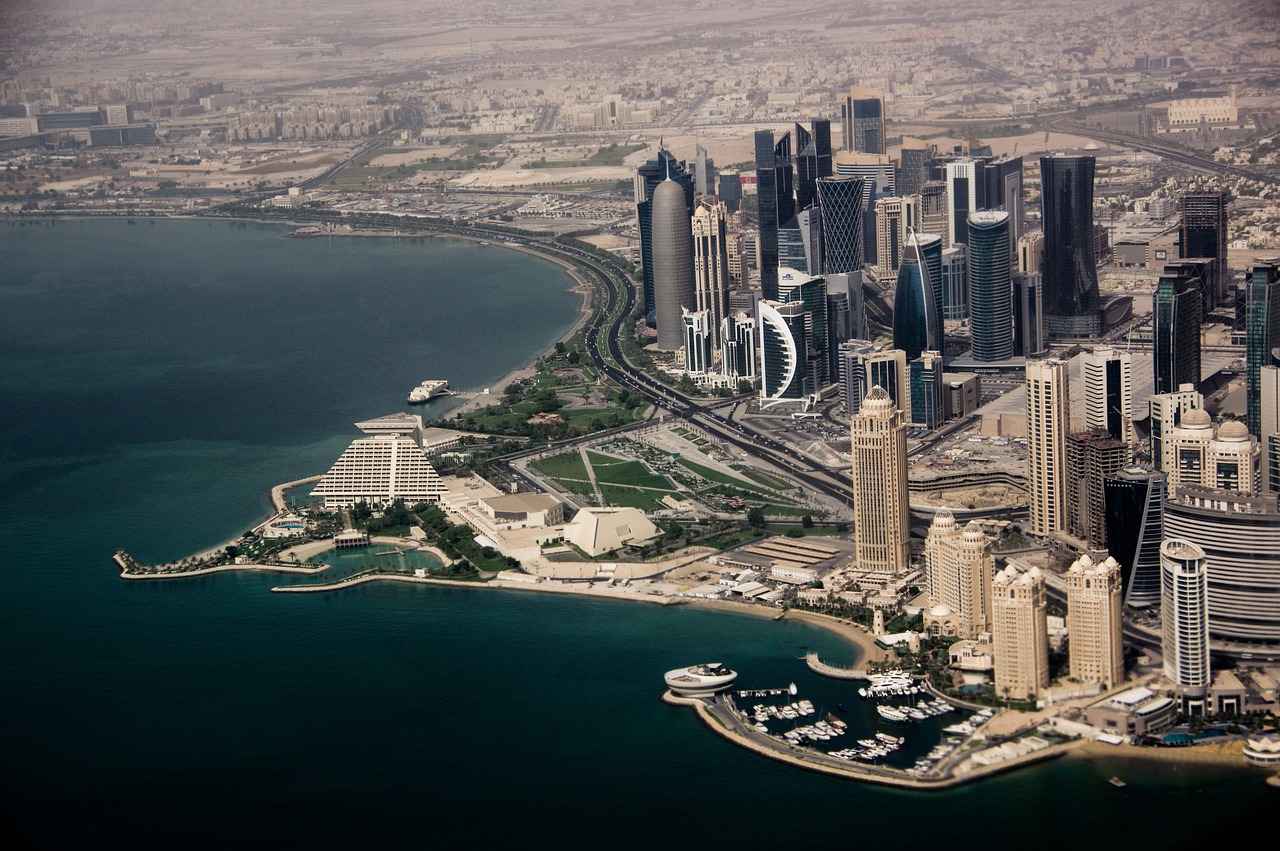 Pre-reading questions:
I will read each question. Then, please answer them.
Are you familiar with the city of Dubai? What is it famous for?
Do you think large-scale ocean restoration is a good idea? Why or why not?
Vocabulary:
I will read the words, meanings, and sample sentences. Then, repeat after me.
developer /dih-VEL-uh-per/

[noun] – a person or company that makes money from buying land, building new houses, offices, etc., or by changing existing buildings to sell or rent
The real estate developer transformed an old warehouse into a modern residential complex.

hospitality /hos-pi-TAL-i-tee/

[noun] – food, drink, entertainment, etc. that an organization provides for guests or business partners
The hospitality industry includes various sectors, such as hotels, restaurants, and event management.

retail /REE-teyl/

[noun] – the activity of selling goods to the public, usually in shops
The retail industry has been greatly impacted by the rise of e-commerce and online shopping platforms.

dedicate /DED-i-key-tid/

[adjective] – designed to be used for one particular purpose
The hospital has a dedicated wing for pediatric patients, providing specialized care and facilities for children.

ultimately /UHL-tuh-mit-lee/

[adverb] – used to emphasize the most important fact in a situation
He tried different diets and exercise routines, but ultimately, it was his consistency that led to significant weight loss.
Article reading:
Please read the whole article. Then, I will check your pronunciation and intonation.
Dubai has announced plans for a project called Dubai Reefs, an ambitious endeavor that involves building a massive artificial reef spanning 77 square miles. This ocean restoration project aims to provide a home for over one billion corals and 100 million mangrove trees. The project is being led by URB, a green city developer based in Dubai. URB intends to incorporate various elements into the project, such as floating residential and hospitality facilities, retail spaces, eco-lodges, and a marine institute dedicated to ocean research and conservation. The goal is to create a tourism destination that promotes environmental sustainability and marine education.
To ensure the project's eco-friendliness, URB plans to power the site with 100% renewable energy from sources like solar, hydropower, and wave farms. They also aim to establish seaweed and oyster farms to produce food sustainably. Dubai Reefs is projected to be completed by 2040. However, URB acknowledges that there will be challenges, particularly in securing private funding and ensuring accessibility for people of all income levels. The vision for Dubai Reefs extends beyond ocean restoration; it aims to become a model for marine conservation, ecotourism, and ocean-based living. Ultimately, the project seeks to create a resilient destination that enhances food security, generates energy from the ocean, and promotes a greener economy.
Comprehension questions
I will read each question. Then, please answer them based on the article.
What is the name of the project announced by Dubai that involves building an artificial reef?
What is the main goal of the Dubai Reefs project?
What types of facilities are planned to be incorporated into the Dubai Reefs project?
How does URB plan to power the site of the Dubai Reefs project?
What is the projected completion year for the Dubai Reefs project?
Discussion questions
I will read each question. Then, please answer them.
Have you ever visited or heard of other similar projects focused on ocean restoration and conservation? How do you think Dubai Reefs compares to those initiatives?
If you had the opportunity to visit Dubai Reefs once it is completed, would you be interested in experiencing the unique combination of ocean restoration, eco-tourism, and marine education? Why or why not?
Do you believe such large-scale initiatives are necessary for marine conservation?
What potential benefits do you see in creating a massive artificial reef like Dubai Reefs, both in terms of ecological restoration and socio-economic development?
How do you envision the Dubai Reefs project influencing other coastal cities and regions around the world? What lessons can be learned from this initiative and applied elsewhere?
Listening: