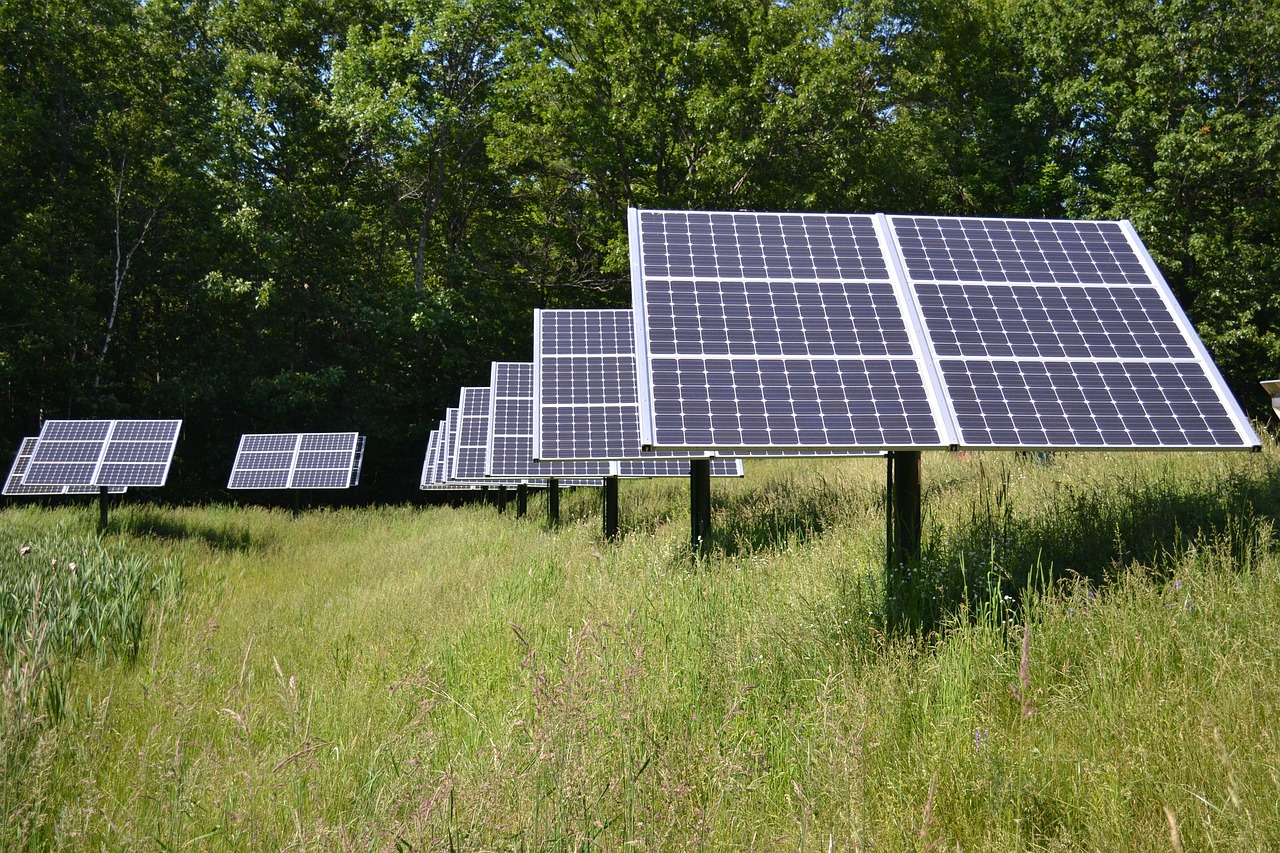 Pre-reading questions:
I will read each question. Then, please answer them.
講師がそれぞれの質問を読むので答えましょう。
Do you actively support the use of renewable energy sources like solar or wind power?
Have you ever installed or considered installing solar panels on your property?
Vocabulary:
I will read the words, meanings, and sample sentences. Then, repeat after me.
単語、意味、例文を読みます。講師に続いて音読しましょう。
electricity /ih-lek-TRIS-i-tee/

[noun] – a form of energy that can be produced in several ways and that provides power to devices that create light, heat, etc.
Electricity is a form of energy that powers our homes and allows us to use appliances like lights and refrigerators.

mark /mahrk/

[verb] – to indicate or signify an important event or point in time
The ringing of the bell will mark the beginning of the school assembly, so please gather in the auditorium promptly.

promising /PROM-uh-sing/

[adjective] – something that is promising shows signs that it is going to be successful or enjoyable
The young artist showed promising talent in her drawings, and her teacher encouraged her to continue practicing and exploring her creativity.

bright /brahyt /

[adjective] – full of hope for success or happiness
Sarah's bright smile and positive attitude in class always make the other students feel hopeful and motivated to succeed.

generation /jen-uh-REY-shuhn/

[noun] – all the people of about the same age within a society or within a particular family
My grandmother always tells me stories about her generation, describing how life was different when she was young.
Article reading:
Please read the whole article. Then, I will check your pronunciation and intonation.
記事を音読しましょう。講師はあなたの発音とイントネーションを確認します。
Embark on a nature-led journey in 2023, where a pivotal moment emerges in the battle against climate change. Nations unite, backing renewable energy and paving the way for an eco-friendly future. Discover the profound influence of this year, capable of reshaping our world.
In 2023, a global clean energy revolution will be underway. Solar and wind power are surging worldwide, generating electricity without harming the environment or curbing greenhouse gases. Nations are embracing renewable energy, transforming their infrastructure, and fueling a sustainable future. Affordable solar power takes the lead as the true costs of conventional sources are revealed. Governments, businesses, and individuals unite for a sustainable dance while energy storage becomes a vital safeguard against power fluctuations.
The year 2023 marks a turning point towards a future that is more sustainable, promising a greener and brighter world. It's time for all of us to come together and protect our planet for future generations.
True or False:
Read the sentences and identify if they are true or false based on the article.
文章を読んで、記事に基づいて正誤を答えましょう。
In 2023, nations are supporting renewable energy to combat climate change.
Solar and wind power are being used worldwide in 2023 to generate electricity without harming the environment.
Affordable solar power is becoming the preferred choice as the true costs of conventional sources are revealed in 2023.
Energy storage is becoming important to deal with power fluctuations in 2023.
The year 2023 is a significant moment that promises a greener and brighter world.
Fill in the blanks:
Choose the correct word from the table then fill in the blanks.
適切な言葉を選んで空欄を埋めましょう。
| | | | | |
| --- | --- | --- | --- | --- |
| electricity | mark | promising | bright | generation |
The ______ future ahead of us is filled with opportunities for happiness and success if we work hard and stay optimistic.
The new smartphone has advanced features that are popular among the younger ______.
When you plug in an electronic device, such as a computer or a phone, it uses ______ to work and stay charged.
The red circle on the calendar ______ the date of our class trip, so make sure to prepare everything beforehand.
The new science experiment yielded ______ results, suggesting that further research could lead to important discoveries in the field.
Listening: