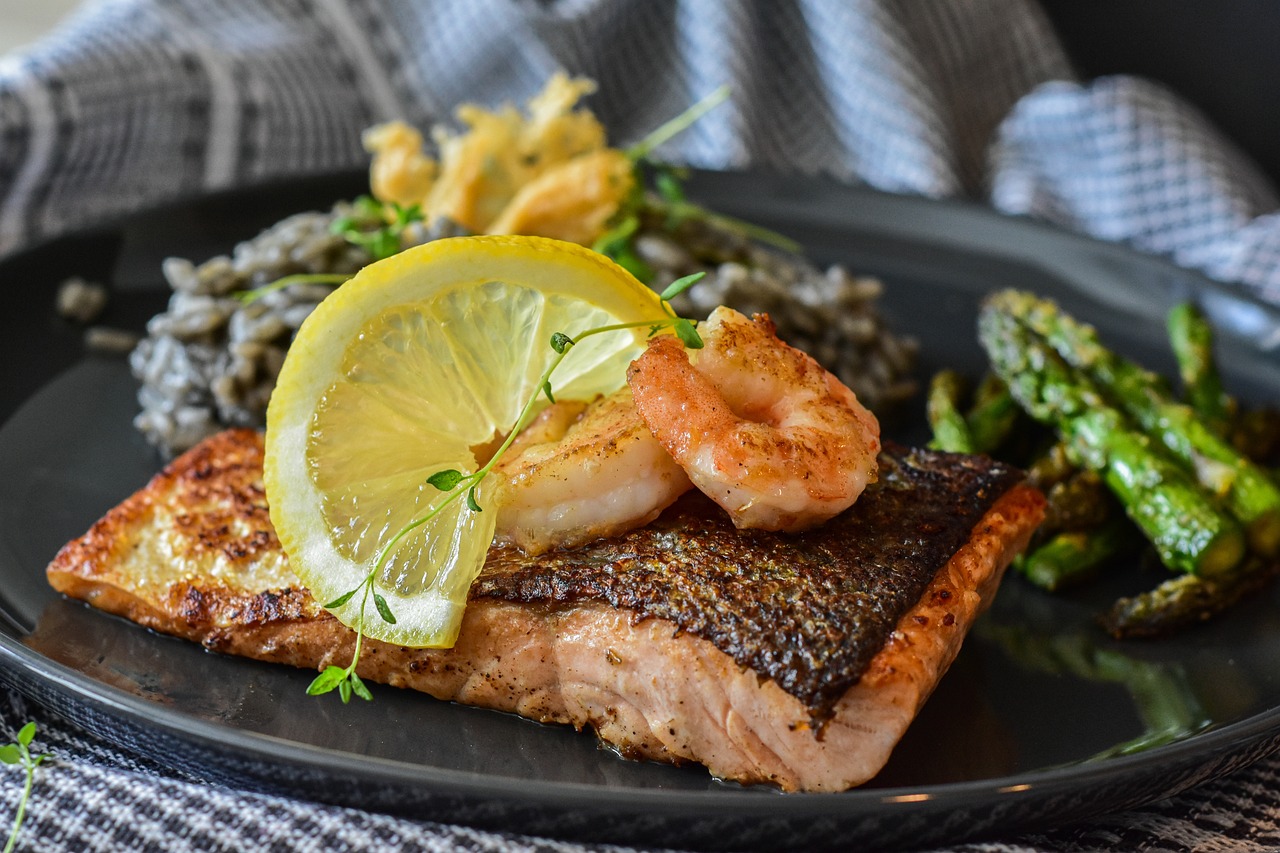 Pre-reading questions:
I will read each question. Then, please answer them.
Are you familiar with lab-grown meat? Describe it to me.
Would you eat foods created with a 3D printer? Why or why not?
Vocabulary:
I will read the words, meanings, and sample sentences. Then, repeat after me.
emerging /ih-MUR-jing /

[adjective] – becoming known
The emerging trend of remote work allows employees to have more flexibility in their schedules.

welfare /WEL-fair/

[noun] – physical and mental health and happiness, especially of a person
The people in the neighborhood are very concerned for the welfare of the missing child.

optimistic /op-tuh-MIS-tik/

[adjective] – hoping or believing that good things will happen in the future
He approached the job interview with an optimistic mindset, believing in his skills and qualifications.

alternative /awl-TUR-nuh-tiv/

[adjective] – Alternative things are considered to be unusual and often have a small but enthusiastic group of people who support them
Some people choose alternative medicine practices, such as acupuncture or herbal remedies, to treat their ailments.

boost /boost/

[verb] – to improve or increase something
Taking a short break and going for a walk can boost productivity.
Article reading:
Please read the whole article. Then, I will check your pronunciation and intonation.
Steakholder Foods, an Israeli startup, has achieved a remarkable feat in the food industry by using a 3D printer to create cultivated fish fillets. Collaborating with Umami Meats in Singapore, they have successfully produced fillets that closely resemble real grouper. By growing seafood and meat in labs using stem cells, this emerging industry aims to match the flavor of conventional meat while addressing concerns about animal welfare and environmental impact. Steakholder Foods has developed a process where cells differentiate into muscle or fat cells, which are then transformed into bio-inks and loaded into the 3D printer's cartridges. This allows for customizable meat products to be created. The company is optimistic that further advancements in the next decade will replicate the taste and texture of real.
Israel is widely recognized as a leader in the alternative meat industry. With nearly 90% of the global marine fish population being overfished or depleted and livestock farming contributing significantly to greenhouse gas emissions, cultivated meat and seafood provide a sustainable solution. Consumer acceptance may present a challenge, but experts suggest that enhancing taste, improving nutrition, and extending shelf life, along with combining cultivated meat with plant-based or traditional options, could boost their appeal. This growing industry has the potential to democratize access to meat and seafood, ensuring greater availability worldwide.
Comprehension questions
I will read each question. Then, please answer them based on the article.
What is "Steakholder Foods"? What did they achieve recently?
How does the industry of lab-grown meat aim to address concerns about animal welfare and environmental impact?
What are the environmental challenges associated with livestock farming?
What potential benefits do cultivated meat and seafood offer in terms of sustainability?
What challenges might the cultivated meat and seafood industry face in terms of consumer acceptance?
Discussion questions
I will read each question. Then, please answer them.
Have you heard about lab-grown meat? Have you tried some? If not, would you be willing to? Why or why not?
How do you feel about the idea of growing meat and seafood in laboratories using stem cells instead of traditional farming or fishing practices? What are the potential benefits of this approach?
Do you believe that lab-grown meat could actually replace traditionally farmed meat in the next decade?
What do you think are some of the challenges that the cultivated meat industry may face in terms of consumer acceptance? How can companies like Steakholder Foods make their products more appealing to consumers?
How do you think the rising popularity of cultivated meat and seafood could impact global food availability and accessibility? What are the potential advantages of easy access to these products worldwide?
Listening: