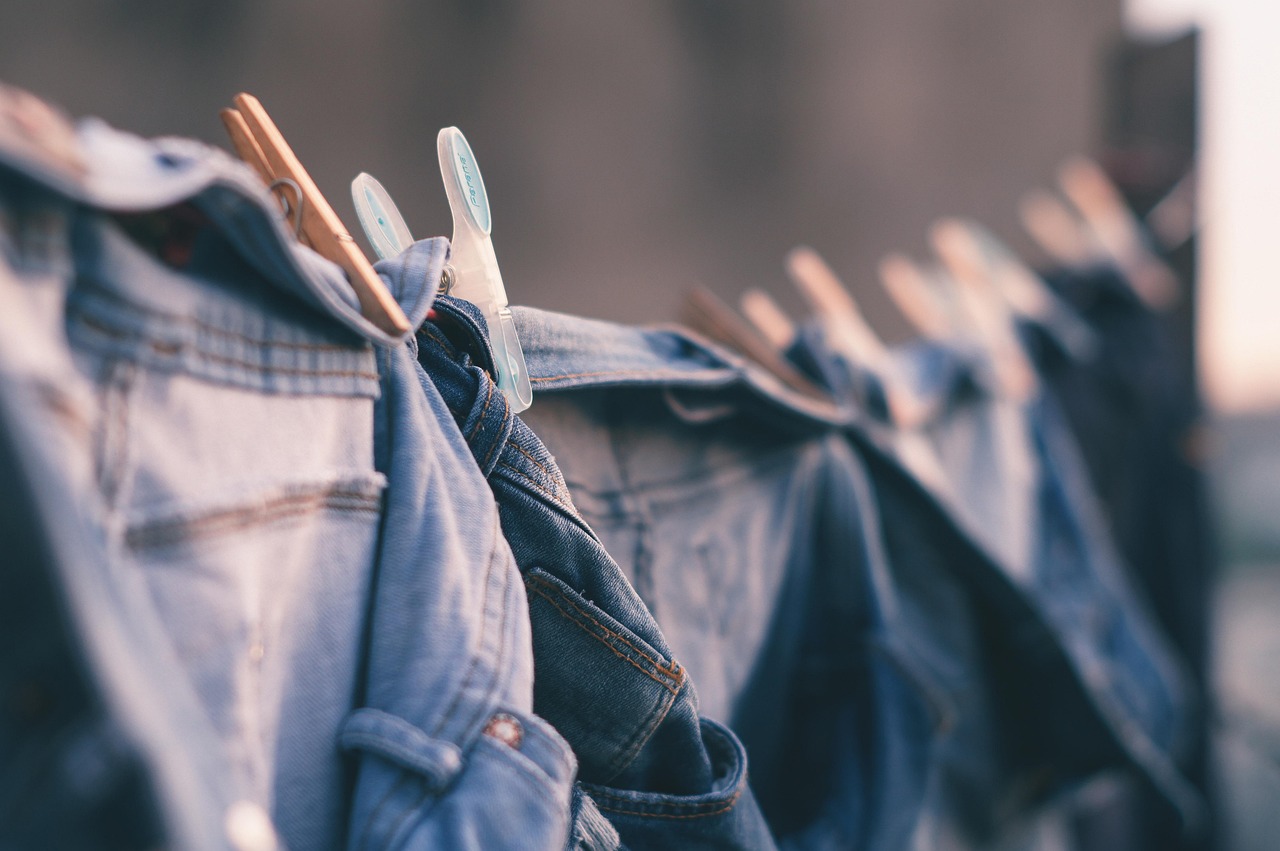 Pre-reading questions:
I will read each question. Then, please answer them.
講師がそれぞれの質問を読むので答えましょう。
Have you ever found a unique way to wash your clothes?
Do you wash your clothes after using them once?
Vocabulary:
I will read the words, meanings, and sample sentences. Then, repeat after me.
単語、意味、例文を読みます。講師に続いて音読しましょう。
due to /doo to/

[preposition] – because of
She couldn't attend the party due to a sudden illness.

frequent /FREE-kwuhnt/

[adjective] – happening often
Sarah enjoys visiting the library because she is a frequent reader who loves to explore new books.

waste /weyst/

[verb] – to use too much of something or use something badly when there is a limited amount of it
Emma tries not to waste food and always finishes what's on her plate to help reduce food waste.

pollution /puh-LOO-shuhn/

[noun] – damage caused to water, air, etc. by harmful substances or waste
The city government implemented new policies to reduce pollution by encouraging people to use public transportation instead of driving cars.

regular /REG-yuh-ler/

[adjective] – happening or doing something often
Mary practices yoga on a regular basis to improve her flexibility and reduce stress.
Article reading:
Please read the whole article. Then, I will check your pronunciation and intonation.
記事を音読しましょう。講師はあなたの発音とイントネーションを確認します。
Explore the world of unconventional laundry enthusiasts who reject norms and embrace extraordinary ways to wash clothes. Join us as we delve into their unique lifestyles and motivations.
Some people choose to live without doing laundry due to environmental concerns. They believe frequent washing of clothes wastes water and energy and contributes to pollution and climate change. Instead, they choose alternative methods like spot cleaning or airing out their clothes to keep them clean and fresh. By reducing the frequency of laundry, their goal is to minimize their impact on the environment and promote sustainability. Defying societal norms, some rebels shun laundry to challenge cleanliness conventions. They claim our bodies fend off germs, negating the need for regular washing. Embracing infrequent cleans or dirt-resistant fabrics, they match their unconventional laundry style with their love for uniqueness and defiance.
Alternative laundry methods defy tradition and invite criticism, but they deliver environmental gains and self-expression. Balancing personal choice with societal norms is key. Let everyone wash clothes in their own way.
True or False:
Read the sentences and identify if they are true or false based on the article.
文章を読んで、記事に基づいて正誤を答えましょう。
Some people choose not to do laundry because they are concerned about the environment.
Frequent washing of clothes saves water and energy.
Doing laundry contributes to pollution and climate change.
People who don't do laundry often rely on spot cleaning and airing out their clothes.
The goal of reducing laundry frequency is to have a greater impact on the environment.
Fill in the blanks:
Choose the correct word from the table then fill in the blanks.
適切な言葉を選んで空欄を埋めましょう。
| | | | | |
| --- | --- | --- | --- | --- |
| due to | frequent | waste | pollution | regular |
The football match was canceled ______ heavy rain.
Please don't ______ water while brushing your teeth. Remember to turn off the tap when you're not using it to conserve water.
The school cafeteria is always crowded during lunchtime because it's a ______ gathering place for students to socialize and eat together.
It's important to have ______ exercise to stay fit and maintain good health.
Our class decided to organize a clean-up campaign in the park to help reduce ______ and keep our environment clean.
Listening: