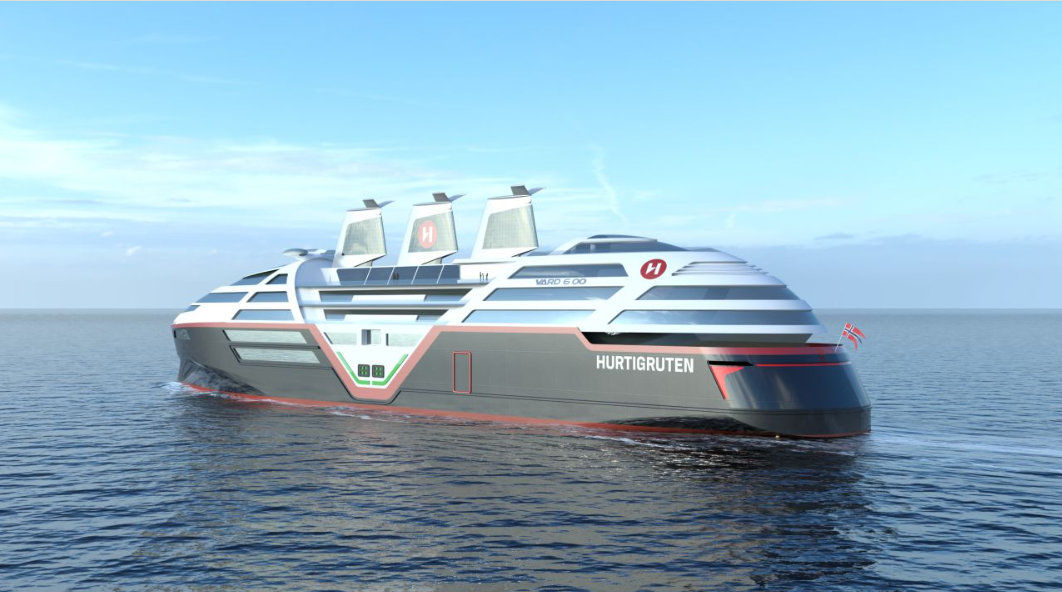 ©VARD via CNN
Vocabulary:
I will read the words, meanings, and sample sentences. Then, repeat after me.
combat /kuhm-BAT/

[verb] – to try to stop something unpleasant or harmful from happening or increasing
The government implemented measures to combat the spread of infectious diseases, such as increasing access to vaccines and promoting hygiene practices.

elimination /ih-lim-uh-NEY-shuhn/

[noun] – the process of removing something
The conservation efforts focused on the elimination of invasive species to restore the natural balance of the ecosystem.

fleet /fleet/

[noun] – a number of ships, buses, aircraft, etc. under the control of one person or organization
The shipping company has a large fleet of cargo vessels that transport goods around the world.

sustainability /suh-STEY-nuh-bil-i-tee /

[noun] – the quality of causing little or no damage to the environment and therefore able to continue for a long time
The organization focused on promoting sustainability through educational programs, raising awareness about environmental issues, and advocating for policy changes.

sector /SEK-ter/

[noun] – a part of society that can be separated from other parts because of its own special character
The education sector is responsible for providing formal learning opportunities and nurturing intellectual growth.
Article reading:
Please read the whole article. Then, I will check your pronunciation and intonation.
Norwegian cruise operator Hurtigruten has made history with the launch of the world's first zero-emission cruise ship. The MS Fridtjof Nansen, equipped with cutting-edge technology, represents a significant milestone in the maritime industry's efforts to combat climate change. The eco-friendly vessel utilizes a hybrid propulsion system powered by electricity, liquified natural gas (LNG), and advanced battery packs, resulting in the elimination of harmful emissions like carbon dioxide (CO2) and nitrogen oxide (NOx). With an efficient hull design and the latest green technologies, the MS Fridtjof Nansen ensures a substantially reduced environmental footprint, paving the way for sustainable tourism.
Hurtigruten aims to convert its entire fleet into low-emission vessels, demonstrating a commitment to environmental responsibility. This initiative aligns with Norway's ambition to become a zero-emission society and solidifies the country's position as a global leader in combating climate change. The launch of the MS Fridtjof Nansen sets a new industry standard and inspires other cruise operators to adopt cleaner technologies. As travelers increasingly prioritize sustainable tourism, this zero-emission vessel represents a significant step towards creating a more environmentally responsible future for maritime travel. With its maiden voyage, the MS Fridtjof Nansen marks a transformative shift in the cruise industry. By combining state-of-the-art technology and a commitment to sustainability, Hurtigruten is spearheading efforts to reduce greenhouse gas emissions and create a carbon-neutral cruising experience. The zero-emission ship showcases the potential for a greener and more sustainable future for the maritime sector. Hurtigruten's groundbreaking initiative not only offers breathtaking travel experiences but also demonstrates the importance of minimizing the environmental impact of the tourism industry.
Discussion Questions:
I will read each question. Then, please answer them.
Have you ever been on a cruise ship? How was the experience? If not, would you like to? Why or why not?
How important is it to you that cruise operators take steps towards reducing their environmental impact, such as adopting zero-emission technologies?
Would the availability of a zero-emission cruise ship like the MS Fridtjof Nansen influence your decision to book a cruise in the future?
How significant is Hurtigruten's commitment to converting its entire fleet into low-emission vessels in the context of combating climate change?
What other measures or initiatives do you believe should be taken by the tourism industry to further reduce its environmental impact?
Summarization
Please summarize the whole article using your own words and expressions. You will have one minute to prepare before you answer.
Describe:
Please explain the definition of each word listed below based on your understanding. You can provide example sentences if needed.
zero-emission
cruise ship
eco-friendly
climate change
state-of-the-art technology
Listening: