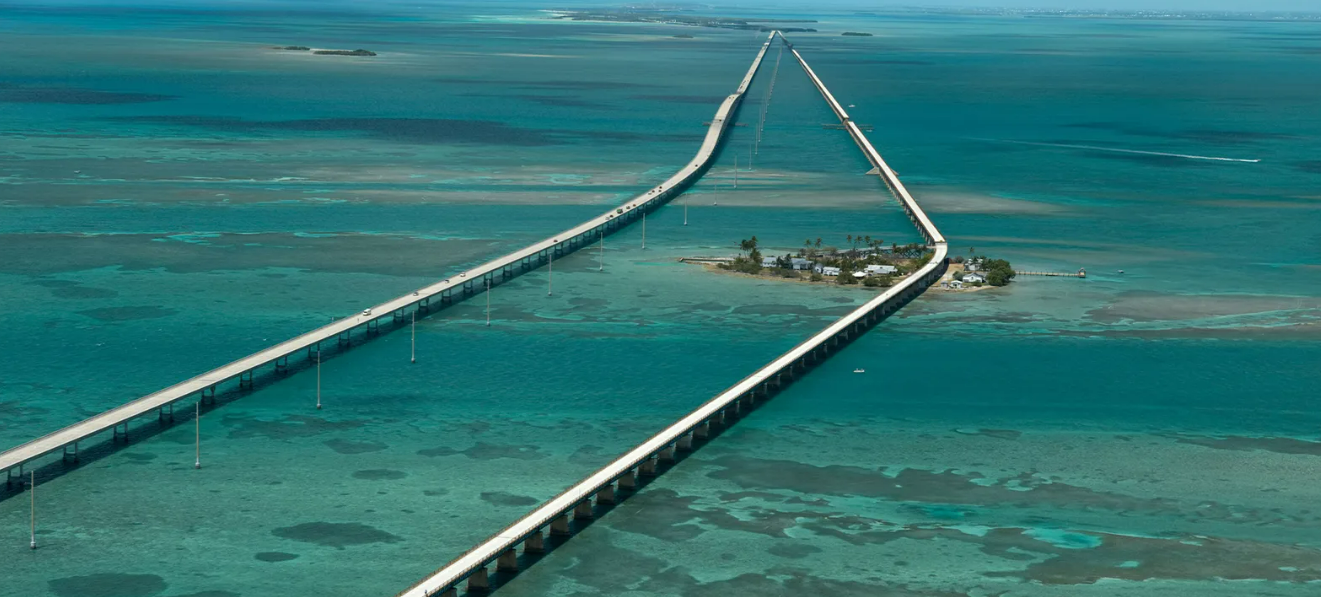 ©Johnny Stockshooter/Alamy
Vocabulary:
I will read the words, meanings, and sample sentences. Then, repeat after me.
awe-inspiring /AW-in-spahyuhr-ing/

[adjective] – causing you to feel great respect or admiration
The students stood in awe-inspiring silence as they gazed at the breathtaking sunset, painting the sky with vibrant hues of orange, pink, and gold.

feat /feet/

[noun] – something difficult needing a lot of skill, strength, courage, etc. to achieve it
The young gymnast's graceful backflip was a remarkable feat that left the audience amazed and inspired.

coral reef /KAWR-uhl reef/

[noun] – an area of coral, the top of which can sometimes be seen just above the ocean
During their snorkeling expedition, the students were fascinated by the vibrant colors and diverse marine life they encountered in the breathtaking coral reef.

graceful /GREYS-fuhl/

[adjective] – moving in a smooth, relaxed, attractive way, or having a smooth, attractive shape
The ballet dancer moved across the stage with graceful elegance, her movements flowing like a swan gliding on water.

horizon /huh-RAHY-zuhn/

[noun] – the line at the farthest place that you can see, where the sky seems to touch the land or sea
As the sun began to set, the group of friends sat on the beach, their eyes fixed on the golden hues melting into the horizon, creating a breathtaking view.
Article reading:
Please read the whole article. Then, I will check your pronunciation and intonation.
Embark on a mind-bending adventure as you cruise a supernatural road, defying nature's laws. Drive on sparkling turquoise waters, surrounded by awe-inspiring beauty. Experience the extraordinary Overseas Highway, a floating wonder in the USA.
The Overseas Highway stretches across the stunning Florida Keys, connecting the mainland of Florida with the beautiful island of Key West. This engineering marvel consists of a series of bridges that link numerous islands together, creating a seamless roadway that floats above the water. These bridges, some of which are truly massive, allow motorists to journey from one island to the next, offering panoramic views of the expansive ocean and vibrant marine life below. As you traverse this highway, you'll feel a sense of wonder as you marvel at the remarkable feat of human ingenuity that made it all possible. Set off on a mesmerizing journey through Florida's enchanting Overseas Highway. Experience the breathtaking beauty of the Florida Keys, where vibrant coral reefs come alive with graceful dolphins and majestic sea turtles. Azure waters, a gentle breeze, and wonders abound on the Overseas Highway. Explore nature's beauty and dive into the vibrant Florida Keys culture. Encounter charming towns, savor seafood, and immerse yourself in local traditions. Don't miss the iconic Seven Mile Bridge—a cinematic marvel showcasing human artistry.
The Overseas Highway is an extraordinary marvel that allows you to embark on an adventure like no other. From its floating bridges and breathtaking vistas to its vibrant marine life and rich cultural experiences, this incredible road trip promises memories that will last a lifetime. So buckle up, set your sights on the horizon, and prepare for an unforgettable journey along the mesmerizing Overseas Highway.
Discussion Questions:
I will read each question. Then, please answer them.
Have you ever had the opportunity to witness vibrant marine life, such as dolphins or sea turtles, in their natural habitat? If yes, where were you, and what was the experience like?
Have you ever driven on a bridge that connected islands or crossed over water? How did it feel to drive on such a bridge?
Do you agree that witnessing vibrant marine life, such as dolphins and sea turtles, while driving on the Overseas Highway would be an extraordinary experience?
How do you think the construction of the floating bridges on the Overseas Highway impacts the surrounding marine ecosystem? Are there any potential negative consequences?
In your opinion, what are some potential challenges that engineers faced when designing and building the Overseas Highway? How do you think they overcame these challenges?
Summarization
Please summarize the whole article using your own words and expressions. You will have one minute to prepare before you answer.
Describe:
Please explain the definition of each word listed below based on your understanding. You can provide example sentences if needed.
turquoise
marvel
jouney
memory
mesmerizing
Listening: