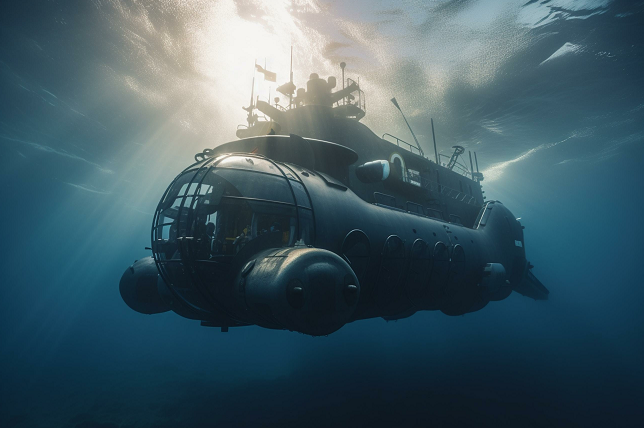 Vocabulary:
I will read the words, meanings, and sample sentences. Then, repeat after me.
detect /dih-TEKT/

[verb] – to notice something that is partly hidden or not clear, or to discover something, especially using a special method
The detective carefully examined the crime scene, hoping to detect any clues that would lead to the identity of the thief.

echo /EK-oh/

[noun] – a sound that is heard after it has been reflected off a surface such as a wall or a cliff
The sound of footsteps in the empty hallway created an eerie echo, making it feel as though someone else was present.

disturbance /dih-STUR-buhns/

[noun] – something that interrupts someone or makes someone feel worried
The loud music coming from the neighboring apartment caused a disturbance, interrupting the peaceful atmosphere of the building and making it difficult to concentrate.

aperture /AP-er-cher/

[noun] – a small and often narrow opening, especially one that allows light into a camera
The photographer adjusted the aperture of the camera, allowing more light to enter and capturing a well-exposed photograph of the sunset.

high-resolution /HAHY-rez-uh-LOO-shuhn/

[adjective] – used to describe something such as a screen or photograph that shows an image extremely clearly
He was impressed by the high-resolution images displayed on the new television, as they revealed even the smallest details with clarity and sharpness.
Article reading:
Please read the whole article. Then, I will check your pronunciation and intonation.
Welcome to the fascinating world of ocean exploration! In this article, we'll delve into the intriguing realm of surveillance planes and their remarkable ability to detect ocean submersibles. Join us as we uncover the secrets behind this high-tech process and explore how these aerial guardians keep our waters safe.
Surveillance planes are crucial in monitoring the ocean, utilizing advanced technology and sensors. They scan for submerged objects or vessels. Sonar systems play a primary role, emitting sound waves and analyzing echoes to create detailed underwater images. The planes detect disturbances or anomalies by measuring the return time of the sound waves. Surveillance planes go beyond sonar, using advanced imaging systems like synthetic aperture radar (SAR) and electro-optical sensors. SAR creates high-resolution images of the ocean's surface, exposing hidden objects beneath. Electro-optical sensors analyze light reflections to track submersibles. Manned by expert teams, these planes play a vital role in real-time detection and monitoring. They safeguard maritime security, detecting and preventing unauthorized activities while protecting marine resources. From defense to research and conservation, surveillance planes ensure the responsible use of our oceans, preserving their exploration and discovery.
Surveillance planes equipped with advanced technologies are at the forefront of detecting ocean submersibles. Through the power of sonar, SAR, and electro-optical sensors, these aircraft provide a watchful eye over our vast marine environments. With their ability to monitor, detect, and respond to potential threats, surveillance planes play a crucial role in safeguarding our oceans and ensuring their sustainable and secure exploration.
Discussion Questions:
I will read each question. Then, please answer them.
Can you think of any recent news or events related to the use of surveillance planes in detecting submersibles or preventing unauthorized activities in the ocean? How did those instances highlight the importance of such surveillance?
Have you ever engaged in discussions or debates about the balance between security and privacy when it comes to ocean surveillance? What are your thoughts on this topic?
Do you agree that synthetic aperture radar (SAR) is a powerful tool in ocean surveillance as it can produce high-resolution images of the ocean's surface and reveal hidden objects beneath?
How do you think the development and implementation of surveillance planes have impacted ocean exploration and maritime security? Discuss the changes they have brought about and any potential future implications.
The article mentions that surveillance planes play a vital role in protecting marine resources. How do you think their use contributes to the conservation and sustainable management of our oceans? Can you think of any specific examples?
Summarization
Please summarize the whole article using your own words and expressions. You will have one minute to prepare before you answer.
Describe:
Please explain the definition of each word listed below based on your understanding. You can provide example sentences if needed.
surveillance
synthetic
analyze
discovery
threat
Listening: