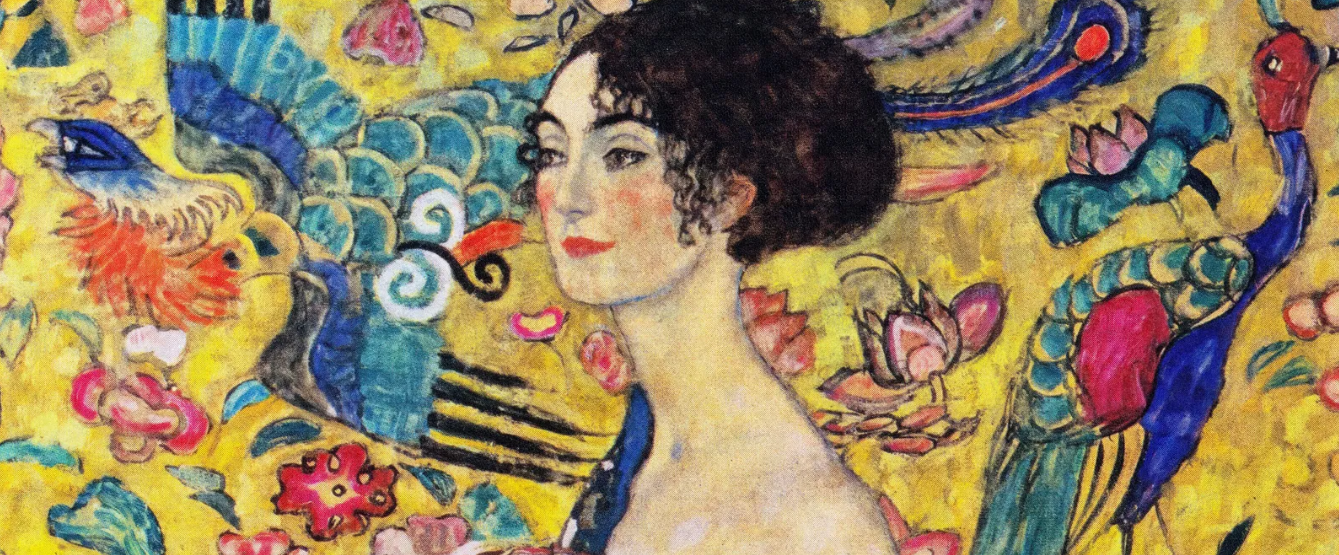 ©Alamy
Vocabulary:
I will read the words, meanings, and sample sentences. Then, repeat after me.
masterpiece /MAS-ter-pees/

[noun] – a work of art such as a painting, movie, or book that is made with great skill
The artist spent countless hours meticulously crafting the intricate details of her painting, turning it into a true masterpiece that captivated the audience.

portray /pawr-TREY/

[verb] – to represent or describe someone or something in a painting, movie, book, or other artistic work
The actor's powerful performance effectively portrayed the emotions of the character, allowing the audience to deeply connect with the story.

meticulous /muh-TIK-yuh-luhs /

[adjective] – very careful and with great attention to every detail
The scientist conducted a meticulous experiment, carefully measuring and recording each step, to ensure accurate and reliable results.

turbulent /TUR-byuh-luhnt/

[adjective] – involving a lot of sudden changes, arguments, or violence
The passengers aboard the airplane experienced a turbulent flight as they encountered strong winds and sudden drops in altitude, causing some to feel anxious and uneasy.

exquisite /ik-SKWIZ-it/

[adjective] – very beautiful and delicate
The chef prepared an exquisite dish, skillfully combining flavors and textures to create a culinary masterpiece that delighted the taste buds of everyone who tried it.
Article reading:
Please read the whole article. Then, I will check your pronunciation and intonation.
Step into the enchanting world of Gustav Klimt's masterpiece, "Lady with a Fan," as we delve into the captivating tale behind this renowned painting. With a current valuation of an astounding $65 million, this artwork has become a symbol of beauty and artistic brilliance. Let us unravel the secrets and explore the captivating journey of this extraordinary piece.
Gustav Klimt, an Austrian artist in the late 19th and early 20th centuries, was renowned for his unique style and contribution to the Art Nouveau movement. "Lady with a Fan" was created during his Golden Phase, marked by lavish gold accents and intricate designs. The painting portrays a striking woman in an elegant dress holding a captivating fan. Klimt's meticulous brushwork lends an ethereal quality, capturing feminine allure. The artwork has a turbulent history, as it was initially owned by a private collector but later seized by the Nazis during World War II. After the war, the artwork became part of Austria's art collection and was housed in Vienna's Belvedere Museum. In the 21st century, it went on a global tour, captivating audiences with its beauty and historical importance. Today, "Lady with a Fan" represents Klimt's artistic brilliance, admired for its exquisite details and symbolism. The painting embodies themes of beauty, femininity, and the fleeting nature of life. Its intricate patterns and golden colors continue to mesmerize art enthusiasts and collectors. As a cultural icon, this masterpiece reminds us of art's timeless power to evoke emotions and transcend boundaries.
With its rich history and profound artistic significance, "Lady with a Fan" continues to captivate audiences worldwide, reinforcing Gustav Klimt's status as one of the most celebrated artists in history.
Discussion Questions:
I will read each question. Then, please answer them.
Have you ever visited an art museum or exhibition that featured the works of a renowned artist? If so, what was your experience like?
If you had the opportunity to ask Gustav Klimt one question about his artistic process or inspiration for "Lady with a Fan," what would it be?
Do you agree that the historical background of "Lady with a Fan" enhances its artistic significance?
The article mentions that "Lady with a Fan" went on a global tour in the 21st century, captivating audiences worldwide. Why do you think this painting, among countless others, was chosen for such a tour? Discuss the factors that contribute to the popularity and appeal of certain artworks.
In your opinion, how important is it for society to preserve and exhibit artworks like "Lady with a Fan" that carry historical and cultural significance? Discuss the potential benefits and challenges of preserving and displaying such artworks.
Summarization
Please summarize the whole article using your own words and expressions. You will have one minute to prepare before you answer.
Describe:
Please explain the definition of each word listed below based on your understanding. You can provide example sentences if needed.
piece
lavish
historical
intricate
profound
Listening: