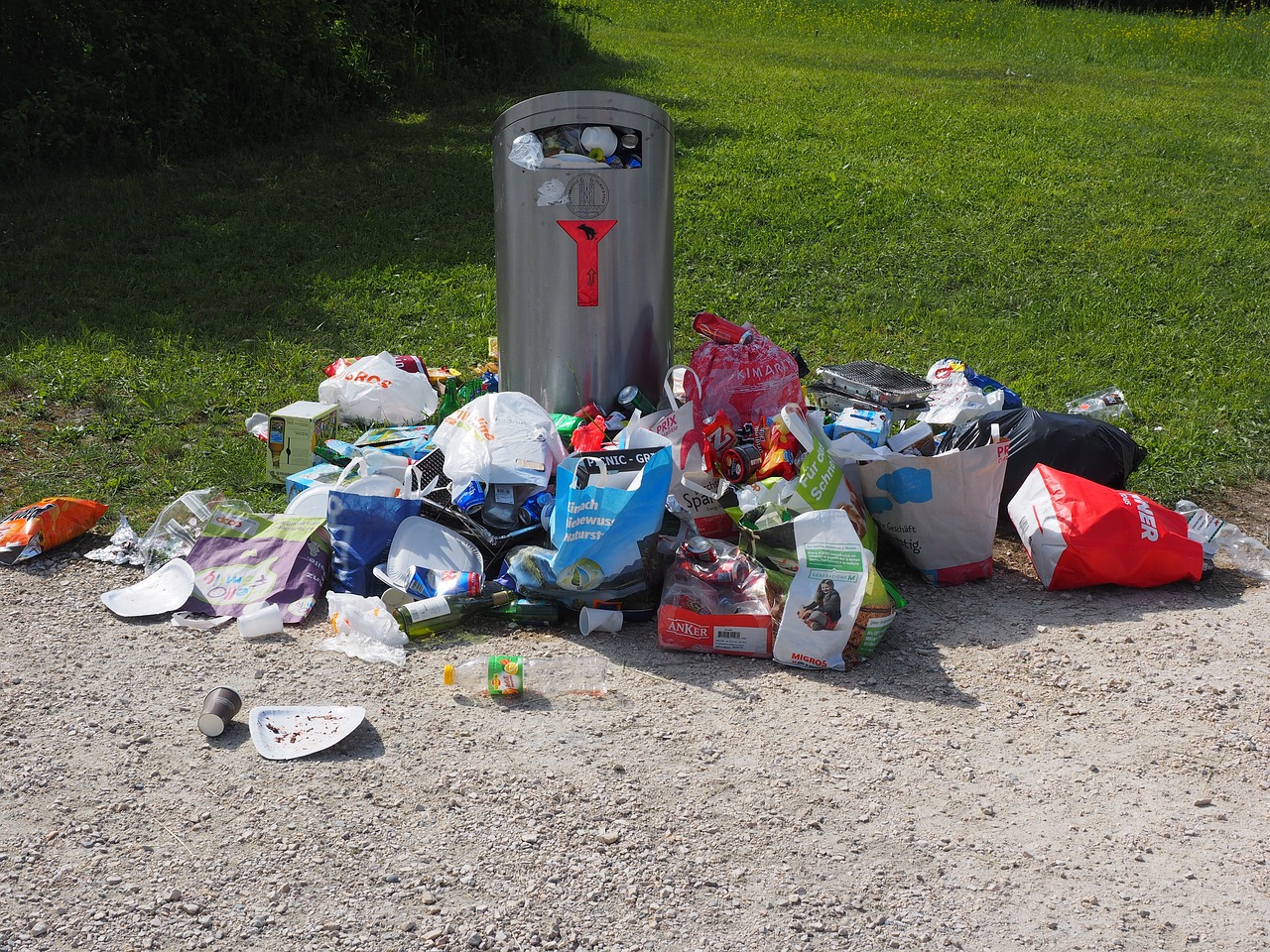 Pre-reading questions:
I will read each question. Then, please answer them.
講師がそれぞれの質問を読むので答えましょう。
Are you familiar with any AI technologies that help with waste management?
Would you support the use of AI in waste management?
Vocabulary:
I will read the words, meanings, and sample sentences. Then, repeat after me.
単語、意味、例文を読みます。講師に続いて音読しましょう。
track /trak/

[verb] – to follow the movement or progress of something or someone
The wildlife conservation team uses GPS collars to track the movements of endangered species in their natural habitats.

effort /EF-ert/

[EF-ert] – physical or mental activity needed to achieve something
She put a lot of effort into preparing for her upcoming exam.

promote /pruh-MOHT/

[verb] – to encourage people to like, buy, use, do, or support something
The organization actively promotes recycling through educational campaigns and community events.

challenge /CHAL-inj/

[noun] – (the situation of being faced with) something that needs great mental or physical effort in order to be done successfully and therefore tests a person's ability
Completing a marathon was a personal challenge for her.

generation /jen-uh-REY-shuhn/

[noun] – all the people of about the same age within a society or within a particular family
The younger generation is more technologically savvy than their predecessors.
Article reading:
Please read the whole article. Then, I will check your pronunciation and intonation.
記事を音読しましょう。講師はあなたの発音とイントネーションを確認します。
Waste, including plastic, is a big problem all around the world. Greyparrot is a company from the UK that is using special technology to make waste management better. They have cameras and computers that can track and study waste. This helps improve how we manage waste and design packaging that is good for the environment. Other companies, like Footprint and Polytag, are also working on making packaging that is better for the Earth and recycling plastic bottles. These efforts aim to solve waste problems and promote using resources in a way that can be used again.But there are new challenges, like the increasing amount of electronic waste from disposable vapes. To solve these problems, it is important to change how people use things and make choices that are good for the environment. Cooperation between technology, experts, and government rules is important to make real changes happen. When people, organizations, and communities work together, they can use technology to think of new ideas and better ways to manage waste. These efforts will make the world cleaner and better for future generations.
True or False:
Read the sentences and identify if they are true or false based on the article.
文章を読んで、記事に基づいて正誤を答えましょう。
Greyparrot, a UK-based company, utilizes special technology to improve waste management by tracking and studying waste.
Changing consumer behavior and making environmentally conscious choices are not important in addressing waste issues.
Greyparrot is the only company that focuses on waste management.
The ultimate goal of these efforts is to create a cleaner and better world for future generations.
Collaboration among people, organizations, and communities has no impact on waste management practices or innovation.
Fill in the blanks:
Choose the correct word from the table then fill in the blanks.
適切な言葉を選んで空欄を埋めましょう。
| | | | | |
| --- | --- | --- | --- | --- |
| track | effort | promote | challenge | generation |
Their _______ to raise awareness about climate change are commendable.
The government launched a campaign to _______ renewable energy usage.
Her grandmother often shares stories about her experiences growing up in a different __________.
The company ______ customer behavior to improve its marketing strategies.
The team faced a difficult _________ in solving the complex mathematical problem.
Listening: