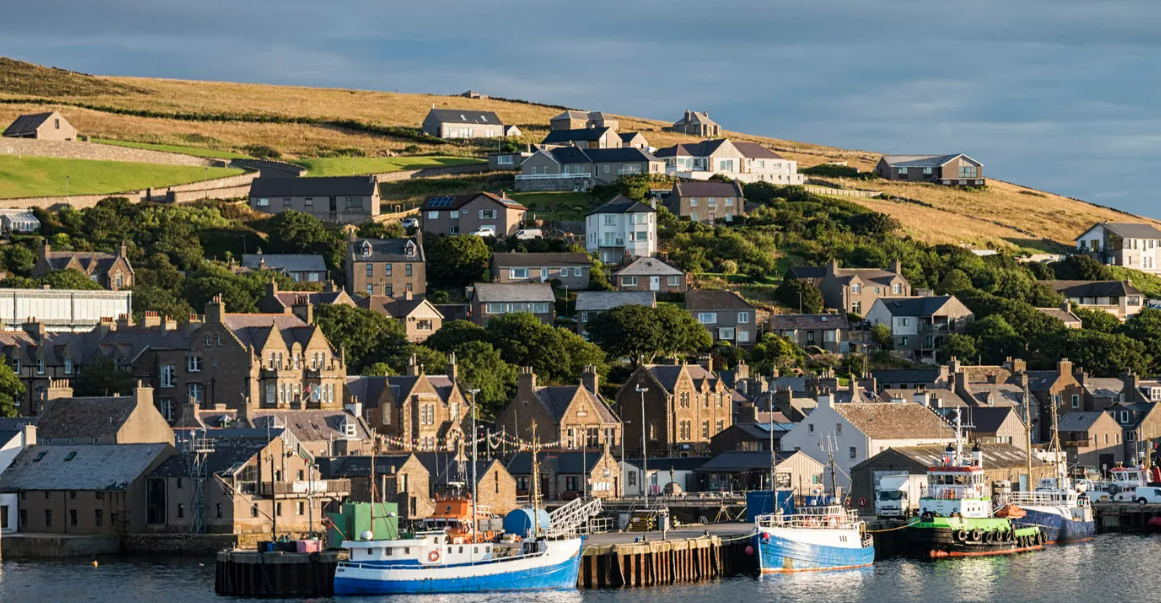 ©Nicola Colombo/Getty Images
Vocabulary:
I will read the words, meanings, and sample sentences. Then, repeat after me.
faraway /FAHR-uh-WEY/

[adjective] – a long way away
I love reading adventure stories that transport me to faraway lands filled with mystical creatures and ancient treasures.

scatter /SKAT-er/

[verb] – The children gleefully scattered colorful confetti into the air, watching as it floated and spread in all directions, creating a vibrant and festive atmosphere.
After the strong wind blew through the park, leaves were scattered everywhere, creating a colorful and vibrant carpet on the ground.

untouched /uhn-TUHCHT/

[adjective] – not changed or spoiled in any way
The ancient ruins of Machu Picchu have remained untouched for centuries, preserving their mysterious beauty and providing archaeologists with valuable insights into Incan civilization.

serenity /suh-REN-i-tee/

[noun] – the quality of being peaceful and calm
After a long hike, we finally reached the mountaintop and were greeted by the serenity of the peaceful lake, its still waters reflecting the surrounding nature in perfect harmony.

echo /EK-oh/

[verb] – If a sound echoes or a place echoes with a sound, you hear the sound again because you are in a large, empty space
The sound of my footsteps echoed through the empty hallway, bouncing off the walls and creating a lingering reverberation that filled the silence.
Article reading:
Please read the whole article. Then, I will check your pronunciation and intonation.
Imagine embarking on an exciting journey to a faraway place where the Viking spirit still lingers in the air. Nestled in the rugged beauty of the Scottish archipelago lies an enchanting destination that transports you back in time. Get ready to discover the captivating allure of the Shetland Islands, a remote and awe-inspiring paradise.
As you set foot on these mystical islands, you'll find yourself immersed in a world shaped by ancient Norse traditions and breathtaking landscapes. The Shetland Islands boast a rich history with a heritage deeply rooted in Viking culture. From the names of the villages to the ancient ruins, remnants of the Viking presence are scattered throughout the archipelago, serving as a constant reminder of their legacy. Nature enthusiasts will be enthralled by the untouched beauty that awaits them in the Shetland Islands. The Shetland Islands captivate with pristine beaches, dramatic cliffs, and lush greenery, providing an ideal setting for exploration. Wildlife thrives, with birds nesting on cliffs, seals on rocky shores, and otters in clear waters. Embrace the serenity of this wild landscape and marvel at nature's wonders. Adventurous spirits can embark on thrilling hikes along coastal paths, unveiling breathtaking views. Dive into the vibrant underwater realm of the North Sea. Immerse yourself in local traditions at the famous Up Helly Aa festival, where a torchlit parade and a burning Viking ship create a mesmerizing spectacle.
Indulge your senses in the allure of the Shetland Islands, where the Viking spirit echoes through time. Immerse yourself in a world of natural wonders, ancient traditions, and thrilling adventures. Uncover the hidden gems of this remote Scottish archipelago and create memories that will last a lifetime.
Discussion Questions:
I will read each question. Then, please answer them.
What kind of natural beauty appeals to you the most? Can you imagine exploring a place with untouched beaches, dramatic cliffs, and lush greenery? How do you think such surroundings would enhance your experience?
How do you feel about experiencing local traditions and festivals? Can you imagine participating in the famous Up Helly Aa festival, where a torchlit parade and a burning Viking ship create a mesmerizing spectacle? What emotions do you think this event would evoke?
Do you agree that the presence of ancient Norse traditions and remnants of the Viking culture scattered throughout the Shetland Islands adds to the allure and historical significance of the destination?
How important do you think it is for a destination to have untouched natural beauty? What impact does pristine nature have on our well-being and the overall tourist experience?
Reflect on the cultural significance of local traditions and festivals, such as the Up Helly Aa festival in the Shetland Islands. How do these events help preserve cultural heritage and bring communities together?
Summarization
Please summarize the whole article using your own words and expressions. You will have one minute to prepare before you answer.
Describe:
Please explain the definition of each word listed below based on your understanding. You can provide example sentences if needed.
archipelago
landscape
tradition
thrive
remote
Listening: