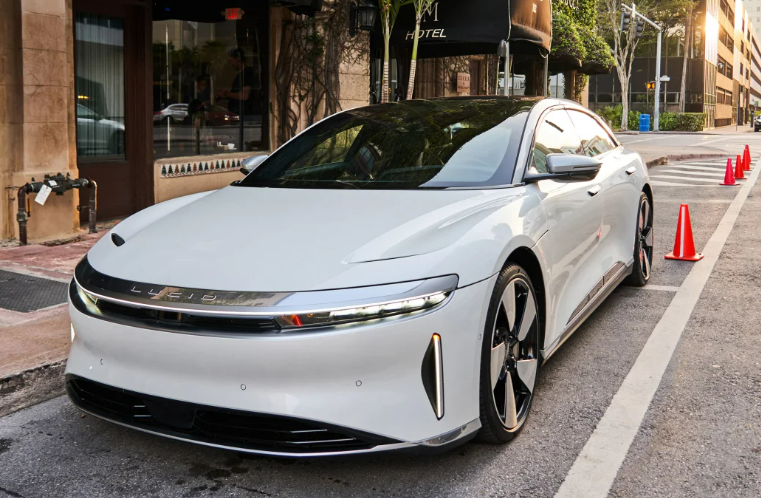 ©Romain Maurice/Getty Images for Haute Living
Vocabulary:
I will read the words, meanings, and sample sentences. Then, repeat after me.
venture /VEN-cher /

[noun] – a risky or daring journey or undertaking, often with the goal of achieving success
Starting a new business can be a risky venture, but it can also lead to great rewards.

renowned /ri-NOUND/

[adjective] – widely known and highly respected or famous for a particular quality or achievement
The renowned scientist received a prestigious award for her groundbreaking research.

soar /sawr/

[verb] – to suggest that there is a sharp and substantial rise in the popularity and demand for something
The new superhero movie is expected to soar at the box office this weekend, as many people are excited to see it after hearing positive reviews from their friends.

transition /tran-ZISH-uhn/

[noun] – the process of changing from one condition, form, or state to another
The transition from summer to autumn brings cooler weather and colorful leaves.

align /uh-LAHYN/

[verb] – to arrange or position things in a straight line or in a way that they are in agreement or harmony
The company's goals align with the values of sustainability and environmental responsibility.
Article reading:
Please read the whole article. Then, I will check your pronunciation and intonation.
In a significant development for the electric vehicle (EV) industry, Lucid Motors has recently inaugurated its first international EV manufacturing facility in Saudi Arabia. This groundbreaking venture marks a pivotal moment in the world of sustainable transportation. Lucid Motors, a renowned American EV manufacturer, has chosen Saudi Arabia as the location for its new factory. But why? The answer lies in the strategic partnership between Lucid Motors and the Saudi government, which has invested billions to support the growth of the EV market. This collaboration aims to foster economic diversification, create job opportunities, and drive innovation in the region. This milestone comes at a time when global demand for electric vehicles is soaring due to their environmental benefits and cost-saving advantages. Lucid Motors' expansion to Saudi Arabia not only strengthens its presence in the Middle East but also positions the company to tap into the rapidly growing EV market in the region. The factory's state-of-the-art technology and production capabilities will enable Lucid Motors to meet the surging demand for its luxury EVs. As a result, this endeavor aligns with the global transition towards sustainable mobility, reducing carbon emissions, and creating a more eco-conscious future. Overall, Lucid Motors' investment in Saudi Arabia marks an exciting step forward in the evolution of the EV industry, bolstered by a promising partnership between industry leaders and government support.
Lucid Motors' expansion in Saudi Arabia signifies a promising future for the EV industry, showcasing sustainable development through private-public collaboration. This global factory opening emphasizes the importance of international cooperation in advancing EVs, combating climate change, and promoting a cleaner planet, reflecting Lucid Motors' commitment to a greener world.
Discussion Questions:
I will read each question. Then, please answer them.
Have you ever embarked on a new venture in your personal or professional life? If so, what were the challenges and rewards of that endeavor?
Can you share an experience when you witnessed a renowned person or place? What made them renowned, in your opinion?
Do you agree that the collaboration between private companies like Lucid Motors and governments is crucial for advancing sustainable technologies and combating climate change?
In your opinion, what challenges and opportunities might arise as the EV industry continues to grow globally? How can governments and companies like Lucid Motors address these challenges?
How do you think Lucid Motors' decision to establish its factory in Saudi Arabia might influence the perception and adoption of electric vehicles in the Middle East and beyond?
Summarization
Please summarize the whole article using your own words and expressions. You will have one minute to prepare before you answer.
Describe:
Please explain the definition of each word listed below based on your understanding. You can provide example sentences if needed.
recently
partnership
innovation
region
emphasize
Listening: