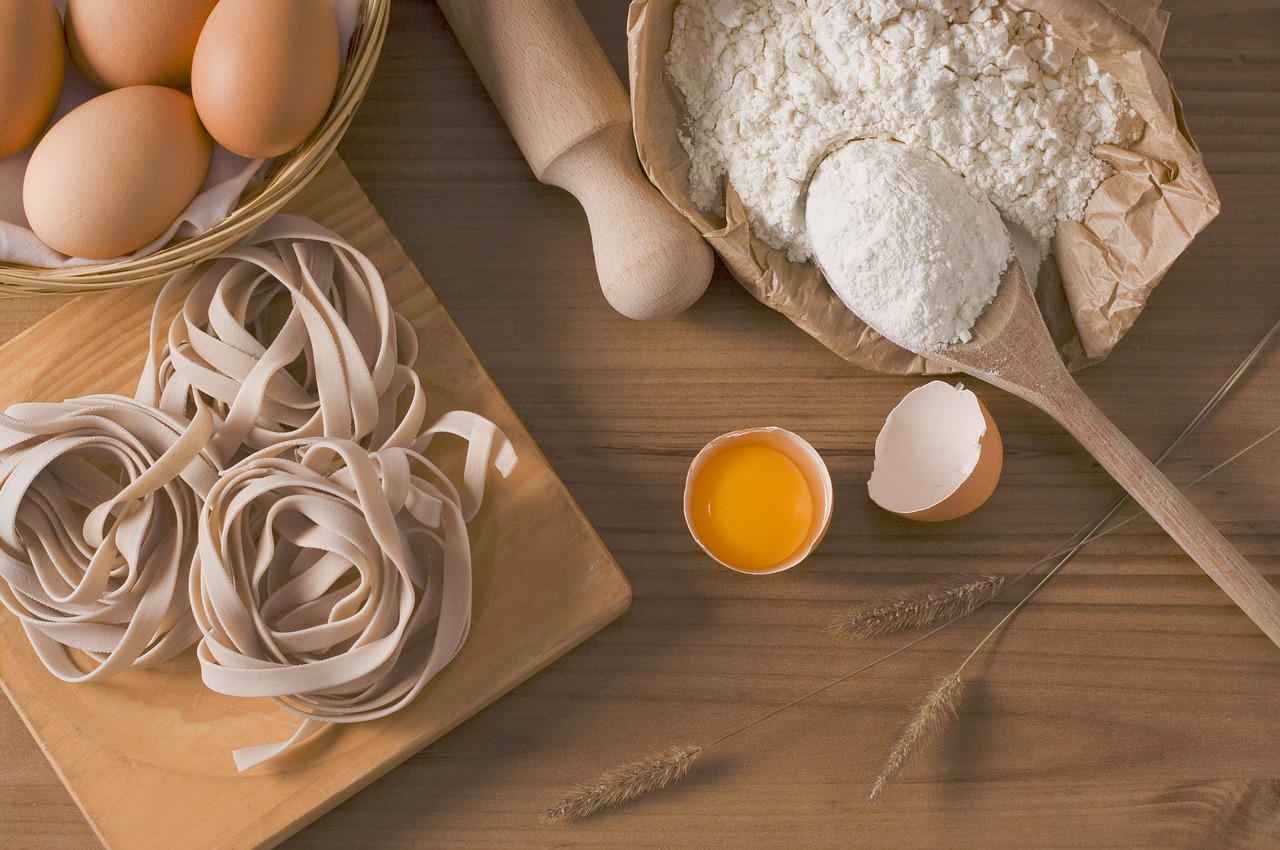 Pre-reading questions:
I will read each question. Then, please answer them.
In what dishes do you use flour?
What are pulse-based flours?
Vocabulary:
I will read the words, meanings, and sample sentences. Then, repeat after me.
unlock /uhn-LOK/

[verb] – to discover important new facts about something and make them known to people
After hours of studying, Maria finally managed to unlock the secret behind solving quadratic equations.

vitamin /VAHY-tuh-min/

[noun] – any of a group of natural substances that are necessary in small amounts for the growth and good health of the body
Sarah's doctor recommended that she eat more fruits and vegetables rich in vitamin C to boost her immune system.

ideal /ahy-DEE-uhl/

[noun] – perfect, or the best possible
Finding the ideal study environment with minimal distractions and a comfortable chair can greatly improve focus and productivity.

charm /chahrm/

[noun] – a quality that makes you like or feel attracted to someone or something
Sarah's cheerful personality and friendly smile were her greatest charms, making everyone instantly feel comfortable around her.

delight /dih-LAHYT/

[verb] – to give someone great pleasure or satisfaction
The sight of blooming flowers in the garden delights me, as their vibrant colors and sweet fragrances attract my attention and make me happy.
Article reading:
Please read the whole article. Then, I will check your pronunciation and intonation.
In a culinary realm of endless possibilities, a new ingredient steals the spotlight. Pulse-based flours, a revolution in taste and wellness, captivate food lovers and health enthusiasts alike. Join us on a flavorful journey where we unlock the magic of pulse-based flours, reshaping our eating habits and forging a healthier tomorrow.
Derived from legumes like lentils, chickpeas, and beans, pulse-based flours have emerged as a force to be reckoned with in the culinary realm. These flours boast an impressive nutritional profile, surpassing that of their traditional wheat counterparts. Rich in protein and abundant in fiber, vitamins, minerals, and antioxidants, pulse-based flours champion the cause of a well-balanced diet. Additionally, their natural gluten-free nature makes them an ideal choice for individuals with gluten sensitivity or celiac disease. These flours are culinary chameleons, effortlessly transforming pancakes, bread, and more with their versatile charm. Not only are they packed with nutrients, but they also play nice with blood sugar levels, making them a friend to those with diabetes. They'll keep you satisfied and help you manage your weight while adding a tasty and wholesome touch to your favorite recipes.
By embracing these flours, we champion an eco-friendly food system while indulging in distinct flavors and enhanced health. Let's embark on this culinary revolution together, exploring pulse-based flour recipes that delight our taste buds and elevate our well-being, one delicious step at a time.
Comprehension questions
I will read each question. Then, please answer them based on the article.
What are pulse-based flours, and why are they gaining attention?
How do pulse-based flours compare to traditional wheat flours in terms of nutritional value?
How can pulse-based flours contribute to a well-balanced diet?
What makes pulse-based flours versatile in cooking?
What benefits do pulse-based flours offer to individuals with diabetes?
Discussion questions
I will read each question. Then, please answer them.
Have you ever tried pulse-based flours or dishes made with them? If so, what was your experience? If not, would you be willing to give them a try based on the information provided?
If you were to incorporate pulse-based flours into a recipe, what type of dish would you choose and why?
Do you agree that pulse-based flours have a smaller environmental impact compared to wheat?
In your opinion, what is the significance of pulse-based flours in the culinary world?
Based on the article, do you believe that pulse-based flours have the potential to revolutionize the way we eat? Why or why not? What factors would need to be considered in order for this revolution to take place?
Listening: